Guest Speaker
Larry Martin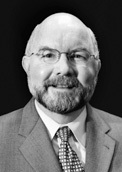 Vice President, International Justice Mission
Larry Martin serves International Justice Mission as the Senior Vice President of Education and Dean of the International Justice Mission Institute. IJM is an international human rights agency that rescues victims of violence, sexual exploitation, slavery and oppression. Based on referrals of abuse received from relief and development organizations, IJM conducts professional investigations of the abuses and mobilizes intervention on behalf of the victims.
Rev. Martin received his B.S. from Fresno State University, an M.A. from Fuller Theological Seminary and a Masters of Divinity from American Baptist Seminary of the West. Reverend Martin is an ordained American Baptist minister. Prior to working with IJM, Rev. Martin served 16 years on the staff of Young Life in Northern California and Colorado, eight years as a Baptist pastor and four years as a denominational executive with the American Baptist Churches of the West.
Rev. Martin joined IJM in October of 2001. As Senior Vice President of Education, he is responsible for developing relationships and tools for communication in order to further IJM's goal to deepen the church's level of understanding, passion and commitment to seeking justice for those who suffer abuse and oppression in our world. Rev. Martin travels throughout America and abroad as IJM's chief speaker in churches, colleges and universities. He has also traveled to South Asia, Southeast Asia, Africa, and Latin America to see firsthand the work of IJM.
He currently resides in Springfield, Virginia with his wife Nan. Their two grown children, Beth and Adam, reside in Atlanta and Denver respectively.