Twin Lakes Church Newsletter: July 2008
---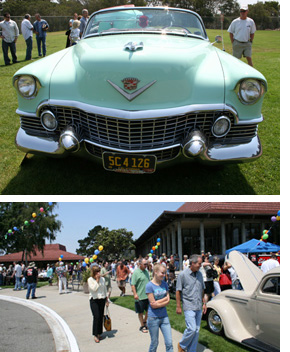 WOW! What a weekend we just had! From the fun of Faster Pastor to the upbeat worship, Outreach Pastor Paul Spurlock's singing debut, Dr. John Trent's encouraging words and the absolutely amazing Hot Rods and Hot Dogs, it was great to see our church fellowshipping together and having fun.
After a full weekend like that there are many folks to thank:
John & Darlene Prentice run Ocean Speedway and make Faster Pastor possible
Pastor Jim Josselyn spearheaded Hot Rods and Hot Dogs and John Galli pulled in the classic cars.
Thanks also to the many volunteers that cooked, served, and put up decorations, not to mention the hundreds of folks who volunteer weekly in our children's ministries, or as ushers, greeters, information and tape desk volunteers, communion servers -- you get the idea -- church is a team effort!
---
There are great things to look forward to as the summer continues to roll at TLC:
This weekend our guest speaker is Dr. Ron Cline. Ron has spoken here several times over the last few years. He is the former president of HCJB radio (which reaches around the globe) and is currently serving as the Summer Pastor at Mt. Hermon.
ALSO you'll hear our Music Camp kids sing selections from Rescue in the Night: The Story of Daniel. It has been so fun to watch the kids take classes, build the props and learn the entire musical -- all during this week!
Next weekend, an instant TLC favorite, Bishop Sherwood Carthen returns! Sherwood is the Teaching Pastor at Bayside Church of South Sacramento and chaplain for the Sacramento Kings.
---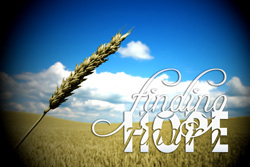 In August we start a brand new message series called Finding Hope based in the Book of Ruth.
PLUS Guest Worship Leaders: Justin Fox returns to TLC August 2-3. Justin is one of the top selling independent Christian music artists in America! We will also be welcoming Trent Smith on the weekend of August 9-10.
Listen to a sample of Justin's music here:

August 9-10 is also Pie-O-Rama Weekend! There will be pie and ice cream served after every service! PLUS an olallieberry pie baking contest! If you want to enter the contest, please sign-up at the information desk this weekend or call the church office at 465-3300. If you're looking for a way to serve at TLC we could use some help serving pie! To sign-up email val@tlc.org or call 465-3315.
---