Twin Lakes Church Newsletter: August 2008
---
WOW! It's August 1st already -- the summer is sure flying by! It's been so fun to have a front-row seat to all that has gone on! We just completed a month of wonderful guest speakers who both encouraged and challenged us. Throughout July we were blessed with great attendance and giving: Our weekly attendance averaged 158 more folks than this time last year and our giving for the month of July was almost $24,000 more than what we budgeted! I thank God for your faithful attendance and giving -- it is such an encouragement and source of joy!
---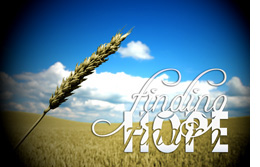 During the month of August I'll be teaching from the book of Ruth. This weekend we'll talk about what to do When Life Feels Hopeless. Then:
August 9 & 10: Finding Hope in the Small Stuff
August 16 & 17: Deciding to Hope Again
August 23 & 24: The Redemption of Hope

In addition to studying this great story there will be all kinds of other cool things happening!
---
Guest Worship Leaders: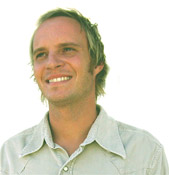 Justin Fox returns to TLC this weekend August 2-3. Justin is one of the top selling independent Christian music artists in America! Listen to a sample of Justin's music here:

We will also be welcoming Trent Smith on the weekend of August 9-10. Trent comes to us from Paradise, California. Check out a sample of Trent's music here:

---
August 9-10 is also Pie-O-Rama Weekend! There will be pie and ice cream served after every service! PLUS an olallieberry pie baking contest! If you want to enter the contest, please sign-up at the information desk this weekend or call the church office at 465-3300. If you're looking for a way to serve at TLC we could use some help serving pie! To sign-up email val@tlc.org or call 465-3315.
---
The 3rd Annual Standards Under the Stars! Enjoy dessert and a concert showcasing the music of Frank Sinatra, Tony Bennet, Michael Buble, etc. performed by TLC musicians. Tickets are $15 and on sale NOW, available after the weekend services or during the week in the church office. Bring your neighbors & friends!
---
Welcome back Charlie! Genesis Pastor Charlie Broxton and his family enjoyed their sabbatical and now he's back and ready to go! You'll have a chance to hear Charlie the weekend of August 30th & 31st when we have Big Church Genesis Style.
---
Throughout the month of August we'll be preparing for our Fall series:


Love. Jesus said it's the greatest command. But have you ever done a serious study on love? More important, have you ever taken specific steps to grow your love? Nothing matters more to God. And that's what this 7-week spiritual odyssey is all about. Please join us!
Thanks for being part of what God is doing here at TLC -- it is a joy to serve Him with you! See you this weekend!
Mark
---