One Month To Live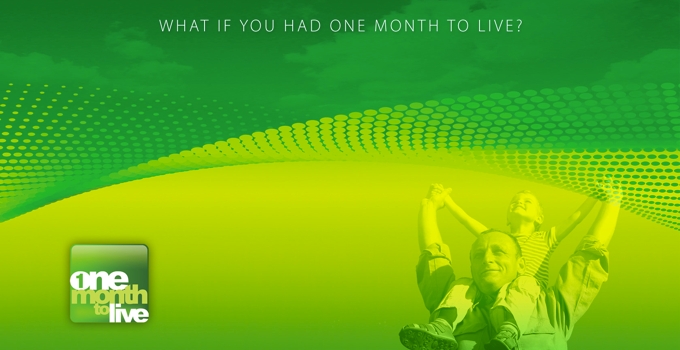 A twist on the the usual New Year's resolution, our 6-part weekend series for the new year asks: If you were given only one month to live, how would you change? The point is not to prepare for death, but for a vibrant life! Based on the New York Times best-selling book by Kerry and Chris Shook that inspired the hit song "Live Like You're Dying," this is great way to kick off 2011. God wants you to live a life where you are fully who He made you to be! Each week's message ties into a personal handbook you can study by yourself or in small groups.
Join us during our regular service times: Saturdays at 6pm, and Sundays at 9am & 10:45am
Would you like to join a One Month To Live small group?