Look at what's coming up this summer at TLC!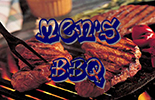 June 6
June 14/15
Father's Day Weekend! (Free gift for all dads)

June 28/29
Hot Rods on the Green - Classic cars, great food, & fun!
July 5/6
Musical guests David Brewer (bagpipes) and Rebecca Lomniky (fiddle)

July 7-11
Vacation Bible School for ages 3 to Kindergarten

July 26/27
Guest Speaker: Dr. Craig Barnes (President of Princeton Theological Seminary and one our favorite speakers! Plus musical guest Josh Fox (worship leader at Vintage Faith Church in Santa Cruz and one of the nicest, most talented people on the planet!)

August 9/10
Twin Lakes Church Art Show! Click: http://www.tlc.org/events/artshow/ for all the details!

August 23/24
Church Picnic! Bring your own food or take advantage of one of the food trucks we'll bring in! There will be some games to play (or watch others play!), live music and fun!

August 29-September 1