Join the Venue team!
Our Venue service runs because of attendees like YOU! We have multiple ways to get involved. Contact Sarah Marsh at sarah@tlc.org or 831-465-3312 with your area of interest and she will get you connected with the team leader.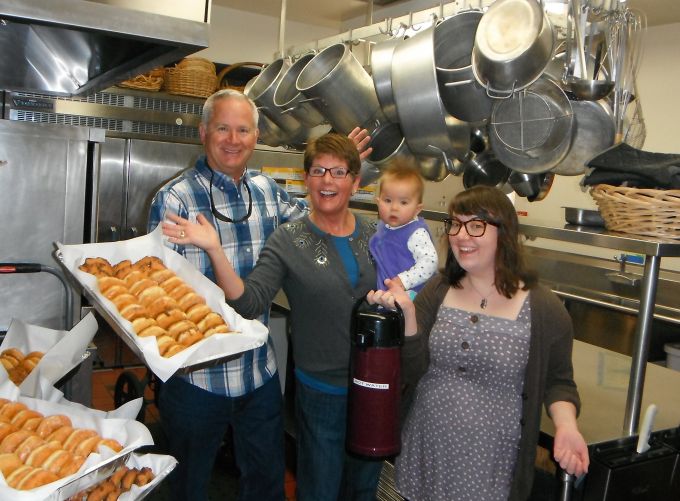 Greeters/Ushers

Provide a friendly face to each person who enters Venue. You could be a door greeter and pass out bulletins, walk around meeting people, or help pass out communion once a month.

Food Team
Do you love donuts or coffee? Come early one Sunday a month to help us prepare the Coffee Bar.
Worship
If you are a musician, we would love to chat with you about the opportunity to serve on the worship team.
Family Room
For those who love kiddos, come serve once a month by setting up our Family Room and hanging out with the parents and children who are in there.

Sound/Video
If you have the talent, or are simply interested in being trained, you can serve with our tech team in the sound booth. We need sound techs and video techs.
Prayer Ministers
Do you like praying for others? We are looking for volunteers for our prayer corner.