Twin Lakes Church Mission Partners (touch a pin for information about missions in that region)
Alaska, USA
-
Dave Shinen and Mitzie Shinen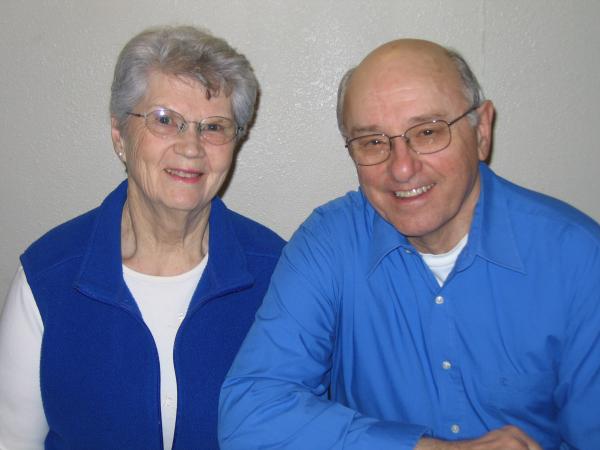 Purpose
Bible translation and literacy. We are working with our Yupik coworkers on completing the final revision of the New Testament and selected passages from the Old Testament. In the 1990s we were involved in helping establish an indigenous church among the Yupik people in Russia and there are currently five small congregations there. We have provided them with 50% of the New Testament, the Yupik Hymnal and other Christian literature. Providing God's Word for a people in their mother-tongue is a great contribution to their spiritual well-being. Not only does it contribute to their spiritual growth, but it often has a stabilizing effect on their culture as well.
Location Facts
Most Yupik people live either on St. Lawrence Island, Alaska near the middle of the Bering Sea, (new addition) or on the Chukotka Peninsula in Russia. The Yupik people in Russia and Alaska were cut-off from each other during the Cold War years, but they were allowed to be reunited by both governments in 1988. This opened the door for sharing the Gospel to the Russian Yupiks and for helping them establish congregations in their villages.
Prayer Requests
Pray for the completion of the final books of the Yupik New Testament needing revision and consultant approval: Romans, Ephesians, Colossians, Revelation 1-11.
Pray for the continuing work with the graphics arts team to prepare the two New Testaments for publication.
Please continue to pray earnestly for the Lord to send a mighty revival among the Yupik people in Alaska and Russia.
Bahamas
-
Raoul Armbrister and Karen Armbrister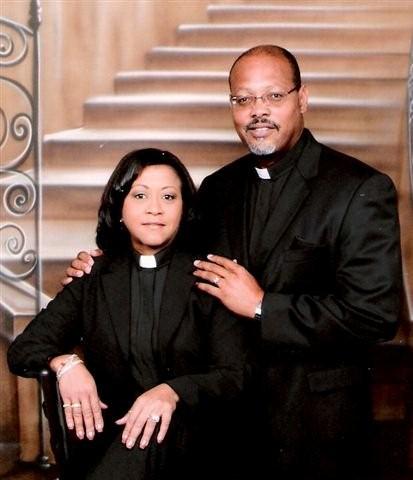 Purpose
Compassion Care, Leadership and Training
Location Facts
Sovereign archipelagic nation located in the Atlantic Ocean off the coast of Florida (700 islands and cays), population of 278,000. The Bahamas fall under the category of an impoverished third world nation. Outreach is still needed to combat various forms of Obeah, Voo Doo, Rastafarianism, Santeria and Eastern religions.
Prayer Requests
Pray for Christians to have a stronger commitment to God.
Pray that we can help reverse the trends of the Bahamian family breakdown being experienced as a result of the deterioration of the moral fabric of society.
Pray against nominalism in our social and spiritual leadership.
Easter Island
-
Nancy Weber and Bob Weber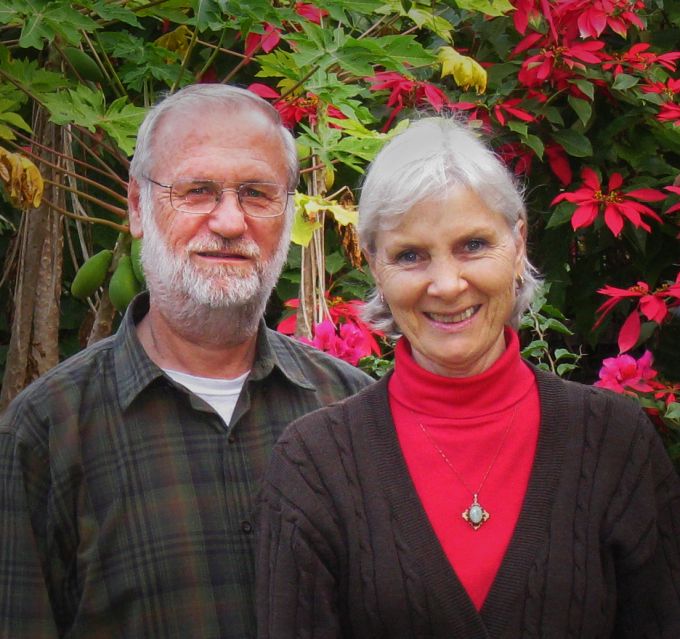 Purpose
Through linguistics, literacy, Scripture translation, and Bible studies, we desire to communicate the significance of Christ's redeeming love and of the new life He offers to those who choose to trust in Him.
Location Facts
Easter Island, or Rapa Nui, was settled by Polynesians during the 4th century. It was discovered by Europeans on Easter Sunday, 1722, and was annexed to the country of Chile in 1888. The island lies 2,300 miles west of the Chilean mainland and 2,600 miles east of Tahiti. Catholicism is the dominate religion of the population of around 4,000 people (78.4%), with Evangelical Christianity at 5.1%.
Prayer Requests
For alertness and insight for the Rapa Nui New Testament Review Committee as we deal with issues of style, clarity, grammatical subtleties, and the best ways to render key biblical terms.
For the Lord's provision for the wages of the translation reviewers, through special contributions sent to Wycliffe. For a powerful spiritual awakening among the Rapa Nui people.
For a broader acceptance and profitable use of the printed Scripture portions being distributed, and that more Rapa Nui will become highly motivated to improve their reading skills.
For the enthusiastic acceptance and effective use of the "Luke" video to be dubbed into Rapa Nui during 2010, and of the Scripture audio recordings also planned.
France
-
Jonathan Finley and Karen Finley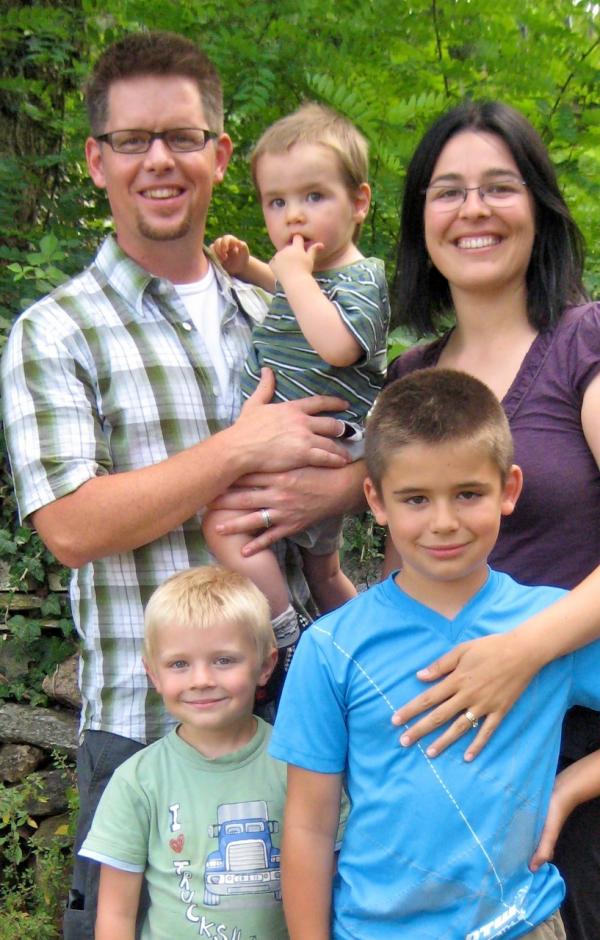 Purpose
The Finelys founded "Oikos," a community in the Eastern suburbs of Paris that forms leaders for intercultural ministry and cultivates transcontinental mission initiatives in the broader French-speaking worlds. Jonathan is also the Outreach Pastor of a local French church. This church is planting a daughter church in Val d'Europe, near Disneyland Paris. Karen teaches kindergarten in the French public school system and co-leads the childrens ministry at the Finley's church.
Location Facts
The urban, multicultural Paris region represents just over twenty percent of France's 60 million people. Less than one percent of this population can be considered evangelical Christian.
Prayer Requests
Pray for the new church plant in Val d'Eurple. The plan is to begin weekly Sunday worship services.
Pray for Karen as she teachers Kindergarten at a school in a poor area of town with many complicated social problems.
Pray for Jonathan and the rest of the teaching team as we work their way through the book of Romans with the two congregations that we serve, that the power of the Gospel would be evident.
Pray for Mission OIKOS as they send their first long term missionaries to West Africa.
Pray for Jonathan as he continues to serve the broader French-speaking world, creating transnational mission initiatives.
Guatemala
-
Brenda Hall and Mark Hall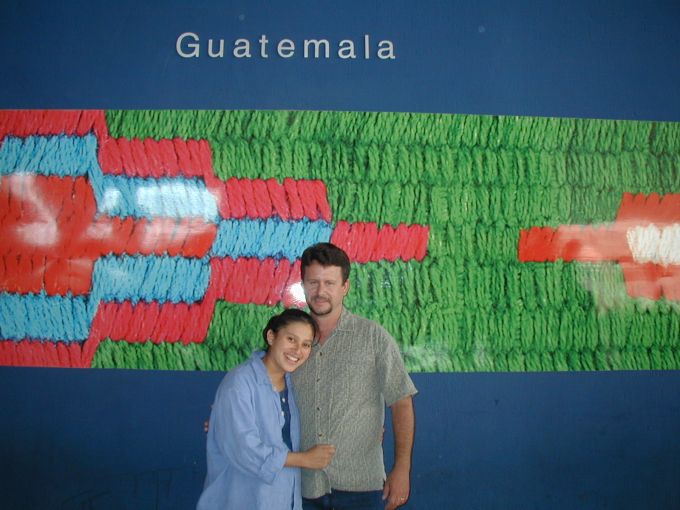 Purpose
Outreach to the emerging generation of Mayans through a discipling ministry.
Location Facts
Guatemala has over six million Mayans who suffer oppression and neglect, as reflected by a high rate of poverty and the lowest literacy rate in Latin America. In the Western Highlands, many conservative traditions deeply rooted in their Mayan and Catholic history are now being seriously challenged by rapid modernization. Young people who are disillusioned with rigid traditions usually find themselves locked out of leadership roles by those with a traditional mindset, who are fearful of change. Many young people today feel misunderstood and rejected by their leaders and are leaving the churches.
Prayer Requests
Pray for the young leaders in their youth ministry, called "Koinonia."
Pray for God's blessing upon the projects of compassion they carry out with the poorest in their communities.
India
-
Viji Cammauf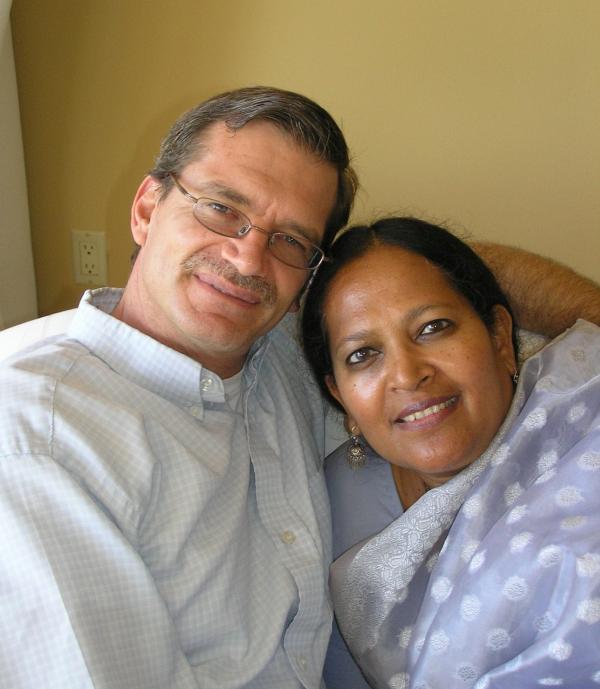 Purpose
Little Flock Children's Homes is a ministry expressing God's heart to hurting orphaned and abandoned children. Through the vital participation of churches and community the children's desperate physical, spiritual and emotional needs can be met. Through the teaching of God's Word, these little ones - who thought they were last - learn that through Christ they become first. The fatherless have a Father Little Flock has from its inception reached out to the surrounding impoverished village communities through medical clinics and English teaching in the village schools. We hope that through these compassion outreaches the people will one day come to know our compassionate Lord and serve him as their God. A long-term goal is to plant a church to serve the village communities surrounding the children's home.
Location Facts
Population is over 1 billion people. The major language is Hindi though there are over 24 other languages spoken. 80% Hindu, 12% Muslim, 2.6% Christian. Near the Children's Home are the villages of Hanumanthapuram and Kondamangalam, which consist of approximately 1200-1400 each. The major language is Tamil with 98% or more Hindu.
Prayer Requests
God's guidance with the children's schooling needs. The village schools are not meeting the need.
Reliable transportation for the children.
For more caregivers.
Strengthening of relationships with the village people.
Favor with the government for paperwork to be processed speedily (related to our facility expansion plans).
Medical care for the Village community. For the spiritual growth of children and all workers.
India
-
Loren Eckhardt and Sylvia Eckhardt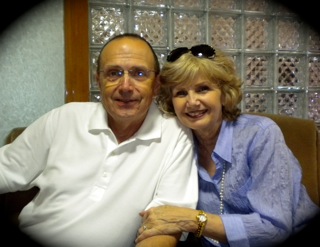 Purpose
Prakash Institute empowers marginalized young Indian men and women by teaching them marketable trades and life skills so they can build self-reliant, spiritually vibrant, transformed lives. The Institute equips young Indian men with vocational skills and life skills so they can earn a living, be healthy, live faithfully, and be leaders in their homes and communities. The Ruth Girls Institute prepares young women with vocational and life skills so they can live healthy, self-sustaining, godly lives.
Location Facts
India numbers more than 1.15 billion people living within an area one-third the size of the United States. Hindi is the national language with 23 official languages and more than 1,600 spoken dialects.
Prayer Requests
For ongoing construction work. For the men and women who attend the Boys and Girls Institutes - that they will learn marketable life skills and grow in their faith in God.
For the staff who teach and train those in the Institutes.
For our supporters and ongoing financial needs.
Italy
-
Doug Valenzuela and Dee Valenzuela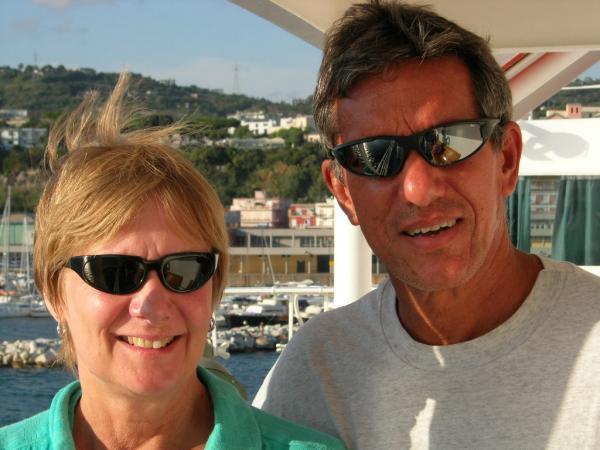 Purpose
Evangelism and church planting. We are seeing a lot of people come to the Lord, young and old, ex-mafia and even the Chief of Police!
Location Facts
Naples is called the "Calcutta of Europe" because of crime, mafia, unemployment, drugs, and contraband.
Prayer Requests
Pray that the camp facility our association owns ("Old Mill Camp") will be able to complete construction and see the resolution of legal problems that are preventing our full use of the camp.
The ever-dropping dollar as the Euro keeps getting stronger. Support from the States comes over in dollars and we lose a lot in the exchange.
The wonderful contacts and many new people coming to our churches.
We continue to see growth and development from many evangelistic efforts, from FESTIVAL to baptisms, etc. - all bringing many to know the Lord!
Japan
-
Ken Taylor and Bola Taylor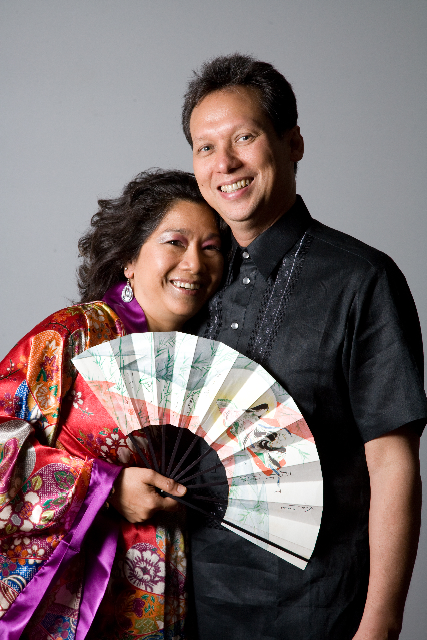 Purpose
Church planting and music ministry to Christian musicians, artists, and others related to the music industry as well as evangelistic concerts, jazz piano and Black Gospel music workshops, leadership training, and compassion ministry.
Location Facts
Japan is a land where Christianity is strongly perceived as a foreign religion. Gaining fluency in Japanese is an immense task.
Prayer Requests
For our children to continue growing in wisdom and stature with God and for them to personally embrace their faith and show fruit as they influence their friends and peers.
For us to continue to seek God's face in all that we do and be good role models for our children.
For the salvation of those in our families who do not yet follow the Truth. Pray for the graduating class and for 15 new students coming to our Advanced Discipleship Program (CLTC).
Pray for wisdom as we develop a new program called "Community Life Course." For the Lord to continue to speak to the hearts of many who sing about Him in our Black Gospel choirs.
For wisdom in leading a growing ministry, now with 30 choirs and over 600 members (80% not-yet Christians).
For finding resources to properly equip and empower the churches who are caring for the choirs.
For protection from Satan's attack in tour ministries.
Mexico
-
George Palau and Stacey Palau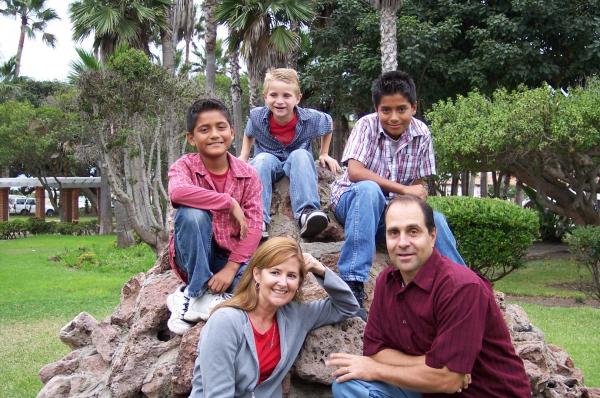 Purpose
We work with the orphaned, abused or neglected children in the Tijuana area, which are reported to be in the thousands. We currently have 31 children, two other full-time staff and various other part-time staff at our orphanage. Youth Unlimited Gospel Outreach Websites: http://www.Yugo.org
Location Facts
Mexico's populations is 89% nominal Catholic, 6% Protestant, and 1% other religions.
Prayer Requests
Wisdom, endurance and holiness as we continue to carry out and impart the vision God has given us for "Grace Children's Home" (GCH).
God's provision of finances and workers for the needs of the homes, children and growth of GCH.
Our family to grow deeper in our walk with the Lord.
Finish construction on the education center building and begin working on the baby-senior project.
Navajo, Arizona, USA
-
John Aldax and Beth Aldax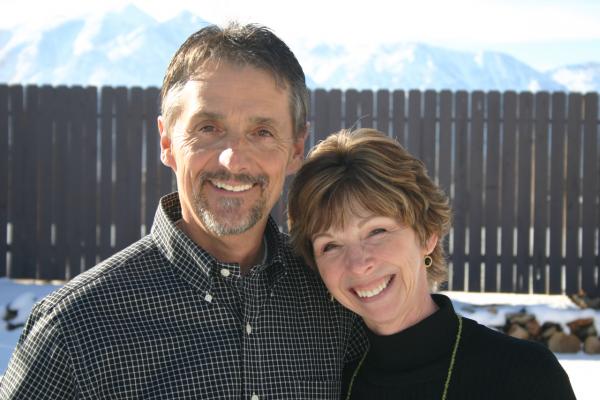 Purpose
We match indigenous ministries/churches and their ministry needs with short-term ministry teams as a part of the sending church's discipling process.
Location Facts
We minister to the Navajo on their reservations in the state of Arizona.
Prayer Requests
Pray for additional support to replace what we've lost in this current economy.
Pray for wisdom as I continue to develop ministry to the Pueblo Indians in New Mexico. Because of the Pueblos' deep animosity to evangelical Christianity, and oppression of Pueblo who embrace it, this will be a challenging task.
Pray that God would use the projects to impact the lives of everyone involved: us, the Navajo, and the people from the participating church.
Senegal
-
Collette Vaughan and Collette Vaughan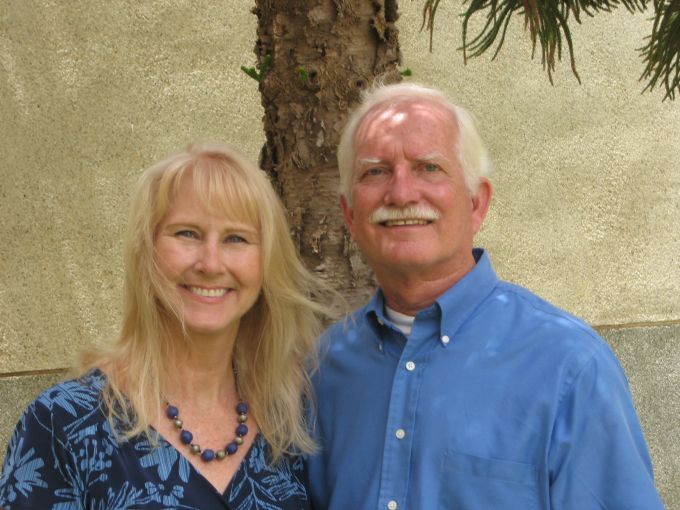 Purpose
We teach children of missionaries, diplomatic and business families in Dakar, Senegal, at Dakar Academy. Julie teaches art and Ken is the principal while also teaching High School Bible. We are both involved with mentoring students and working with outreach ministries to villages in Senegal. Julie is the adviser for the National Honor Society.
Location Facts
Senegal is a nation of about 13 million people. About 95% of Senegalese are Muslim. The majority of the rest are Catholic. The Senegalese pride themselves in their tolerance of religious freedom. Both Muslims and Catholics celebrate each other's holidays. Until very recently, it has been very difficult to convert Senegalese to a relationship with Jesus Christ. In recent years though, missionaries have begun to see significant results, especially in the rural villages of the Serere people group. Outreach teams from Dakar Academy, working with the national church, have been able to establish and build five churches in the past five years.
Prayer Requests
Pray that the students will develop a vision for taking the gospel to the world and that they can successfully make the cultural, social, and academic transitions they face after their overseas high school experience.
The health of our parents: All four of our parents this past year have been in the hospital with critical issues a number of times.
Pray for the outreach teams of Dakar Academy as they reach out to the community around the school and into the interior villages of Senegal.
Pray for us as we reach out in love to our Senegalese friends in our neighborhood.
South Africa
-
Lisa Poll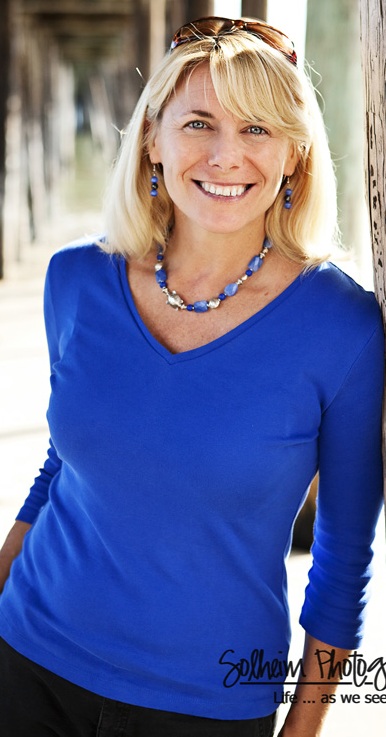 Purpose
PLAY - Purpose Leadership Adventure for Youth - is an outdoor adventure camp that brings children together to promote unity and respect. Purpose: They need to know there is a God who loves them, who has a plan for their lives, and who loves them all equally as brothers and sisters in Christ. Without this crucial source of strength, they won't have the courage to put into use what they have learned at PLAY. Leadership: The camp will teach Leadership skills to give the children the confidence to know they CAN affect change in their community and give them the tools to say NO to crime, sex, AIDS, rape, and racism. Children will participate in activities that foster cooperation, dependence, trust, respect and that challenge them to step out. Adventure: Children who only know the tin shacks of the townships or the electrified compounds of the city will get out to the country to see the beauty of South Africa - opening their eyes to a whole new world of possibilities. Adventure activities include hiking, camping, kloofing, rock climbing, ziplines and rope challenge courses. Youth: the children are the hope of South Africa. We have to reach the next generation to make lasting change. The camp will be for Youth aged 10-12, when children are old enough to discuss sensitive topics but before risk-filled behavior begins. PLAY camp will be free for all children to attend. Schools will nominate students based on their potential to be leaders, those who will speak up for change in their community.
Location Facts
South Africa has the highest number of AIDS cases in the world. More than half of the total population lives far below the poverty level. Protestant, Catholic and indigenous religions are dominant, but active church attendance is 12 to 15% of the population.
Sub-Saharan Africa
-
Johan Combrinck and Christa Combrinck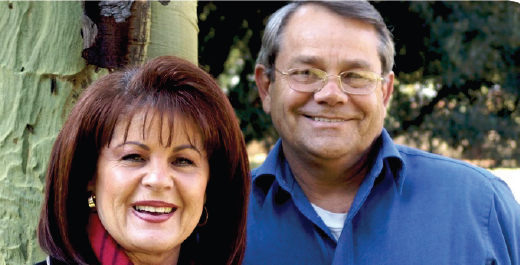 Purpose
Africa Network Evangelism Task (AFnet) exists to strategically mobilize church planting initiatives, together with developing and promoting more effective in-service training programs for African Christian leaders.
Location Facts
South Africa has 15 major ethno-linguistic groups, the highest number of AIDS cases in the world, and about 50% of the population live below the poverty level. Protestant Christianity is the major religion in the country, but active church attendance only totals 12-14%.
Prayer Requests
Please pray that the strategic church and ministry partners we support throughout the southern half of Africa will grow to maturity in Christ!
Pray that the church that TLC financed in Zambia (Pastor Henry's) will thrive and be a light in its community!
Pray that we will be able to expand our "empowerment through small business" program.
Ask God to provide for our ministry needs (the weakened dollar has really hurt!), and that we will make the best of the resources God provides!
Pray that we will be able to recruit enough child sponsors for each orphan that comes to be a part of the orphan daycare center that Santa Cruz Cares/TLC helped build (The Tsakelani Orphan Center).
Please pray that we will be able to do all we can to love and care for the many, many hurting people in an AIDS-ravaged continent.
This has been one of the most difficult seasons of our lives. Frankly, we are burned out emotionally and physically. Please pray that we will have the wherewithal to recover from various traumatic events in our family and ministry and, in general, the ability to cope with life in such a troubled land.
Thailand
-
Linda Fisher and Gene Fisher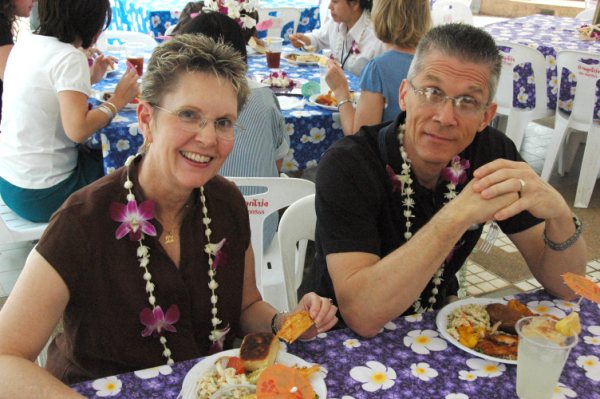 Purpose
On staff at Grace International School for children of missionaries and Christian workers. The current enrollment of the school is about 530 students. The parents serve all over South East Asia and in countries to the north and further east. Linda serves as the Secondary Principal and therefore has the oversight of both the students and the staff as well as many responsibilities in relation to the administrative team of the school. Gene teaches theology, 6th grade band, middle school band, high school band, and jazz band. We are thankful to be where we can be of service to God and so many missionary families in this part of the world.
Location Facts
Thailand and Chiang Mai in particular is strategic to outreach in this whole area of the world. Many Christian organizations have regional headquarters here.
Prayer Requests
Pray for our family as we continue to grieve the death of our 25-year-old daughter, Angela.
Pray for wisdom for Linda as secondary principal in meeting the unexpected challenges of each new day.
Pray for our students, the children of our missionaries, that they will make their parents' faith their own.
Pray that Gene will be a godly example as he interacts with more than 200 music students every week.
Global
-
Denise Ahern and Dennis Ahern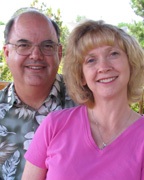 Purpose
Essentially a "pastor to missionaries and pastors," Dennis provides pastoral care for missionaries serving in distant, difficult, and sometimes dangerous locations. Dennis serves the church by shepherding, ministering to families during times of need, and fostering the spiritual health necessary for the growth of both worker and work. Dennis has guided TLC through some of our most difficult mission related trials.
Location Facts
Dennis serves missionaries from many countries around the world. Each have their own unique qualities and issues.
Prayer Requests
To be an effective communicator with wisdom and discernment as I speak and minister to cross-cultural workers.
For meeting my writing deadlines in my D.Min. program.
Emotional and spiritual health for our adult son who was given a mental health diagnosis in 2003, and for our wisdom as a family on how to best love our son during this journey.
Please pray for Dennis that he will live a life of balance with our Lord, his wife Denise, family, and ministry.
Global
-
Marty Pelton and Carol Pelton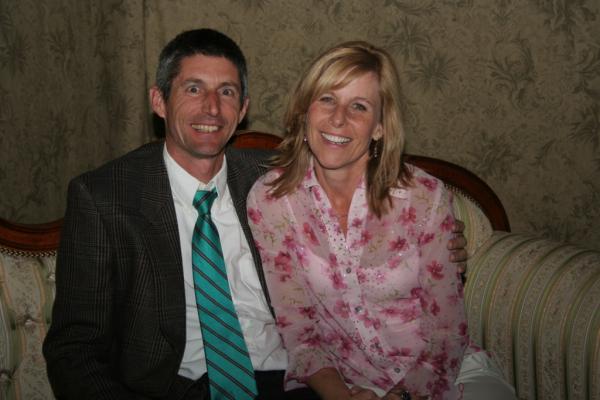 Purpose
Marty serves with Wycliffe Bible Translators as a Global Service Program (GSP) coach as well as an instructional designer for orientation and training. Wycliffe's Global Service Program is a short-term service program designed for people wanting to serve for six months to a maximum of three years. A GSP coach is assigned to each new member to assist them in moving toward full membership in Wycliffe USA during their first year of service. In his role as an instructional designer, he designs interactive training materials for Wycliffe members to access through e-learning. He is also responsible for conducting training needs analysis, developing objectives, creating lesson plans, identifying lesson assessment strategies, and evaluating and improving training effectiveness. Carol presently works in the Twin Lakes Church accounting office.
Prayer Requests
That God will provide financially for those seeking to serve with the Global Service Program in 2014.
That God would allow all the GSP coaches to be a source of encouragement to those they are coaching.
That God will provide a job for our son Luke upon completing his Engineering degree in May.
That we would continue to be faithful and obedient to God's call in our lives.
Global
-
John Stark and Janie Stark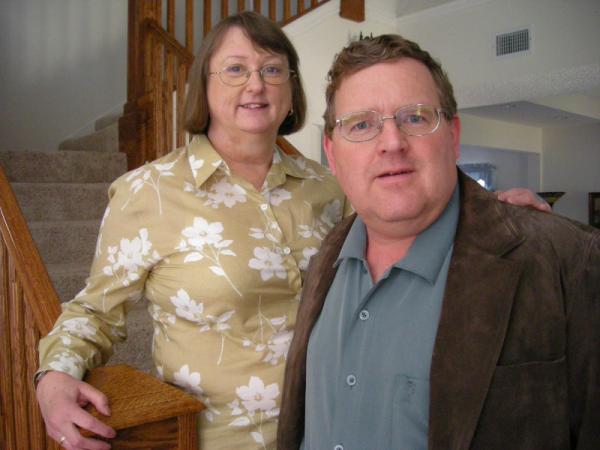 Purpose
After more than 30 years of village-level involvement in the global task of Bible translation for minority languages, John now serves as an international consultant. The world of mission work for those from North America includes more and more facilitating, training, and enabling local Christians worldwide to carry Christ's love to their own people and neighbors. My job is to work one-on-one with people and working groups involved in Bible translation around the world to sort out both what to measure and how to measure it for everyone's maximum benefit and for God's ultimate glory.
Prayer Requests
Pray for John in his new role working with translation leadership teams around the world. He feels it is beyond his abilities, has a huge learning curve and he wants to do it well.
Pray for Janie and physical healing regarding her long-term Chronic Fatigue Syndrome.
Pray for Janie for what her new specific involvement in the world of translation will be.
Pray for financial needs, both for regular support as well as additional travel expenses in new role.
Pray for John for time for writing and speaking opportunities.
Taiwan
-
Melody Penney and Doug Penney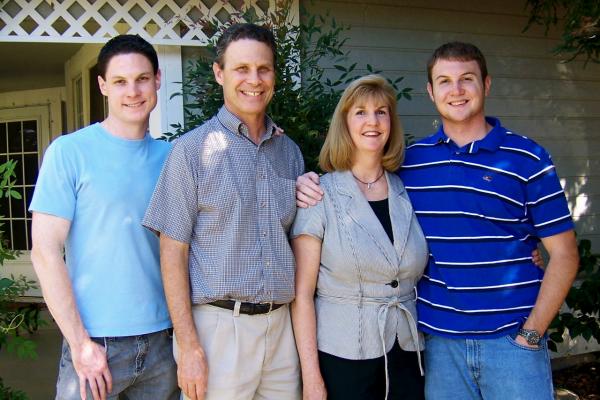 Purpose
We are involved in evangelism, leadership training, and church development. Facts About the Region: About 90% of the people call themselves Buddhist, though most follow a traditional religion which includes ancestor and idol worship. Mandarin Chinese is the official language, but many speak Taiwanese and some speak Haaka, a language used by some mountain people. Only about 3 percent are Christian; most people are influenced by a strong tradition of Buddhism, Taoist, and ancestor worship, but materialism is a rising force in the young people.
Prayer Requests
Pray for the growth of the "Peace Center" church in Wu Feng and for the national pastor, Kevin, and his wife, Amy.
Pray for our (Doug and Melody's) English ministries, that the Holy Spirit will work in the lives and hearts of the English students and that some will make decisions for Christ. We teach both children and adults, several classes per week, at our church, where we can also share the gospel during class time!
Pray for our son, Shawn, who is living and working in the Bay Area, for strength and dependence on Christ in his demanding job.
Pray for our younger son, Aaron, who is at San Diego Christian College studying aviation and taking flight training - for God's protection and direction for his future.
Foster, Oregon, USA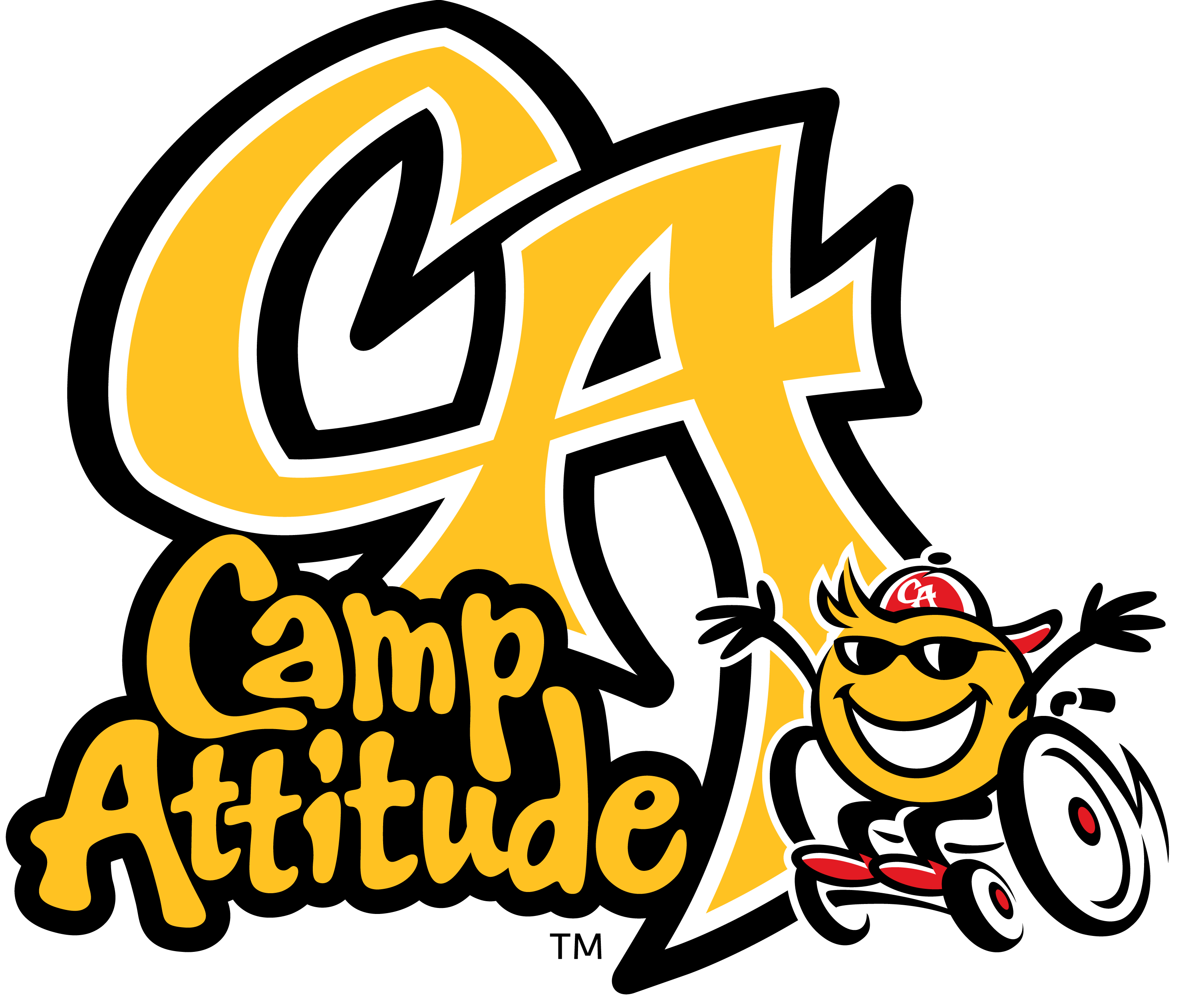 Purpose
A camp in Oregon that serves special needs children and their families. Their mission is to promote active participation in a safe & inclusive outdoor environment. They strive to encourage positive attitudes through a quality camping experience. Helping people reach their dreams and overcoming unusual obstacles and challenges are central to our mission. Its imperative that we communicate the importance of honoring people with special needs. We accomplish this by equipping the individual, their families and other organizations with the proper skill set to care for and demonstrate unconditional love. TLC usually sends a team annually to serve around camp and provide buddies for the campers.
Tijuana/Tecate, Mexico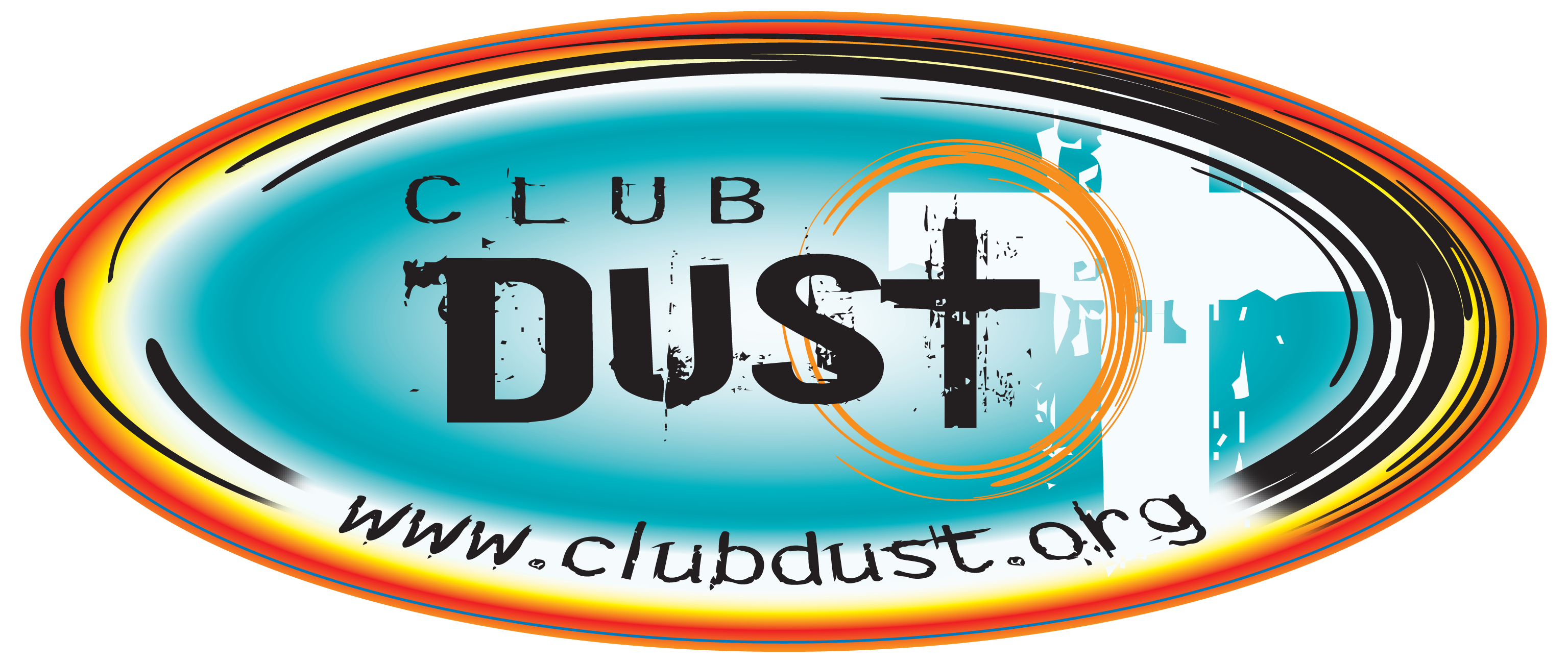 Purpose
Club Dust members serve through the opportunity of building for extremely poor families in the border towns of Tijuana and Tecate, Mexico. We believe that this experience of service can be life changing for Christians and non-Christians alike. TLC usually sends a team annually to help build homes and work with the children.
San Francisco, Ca, USA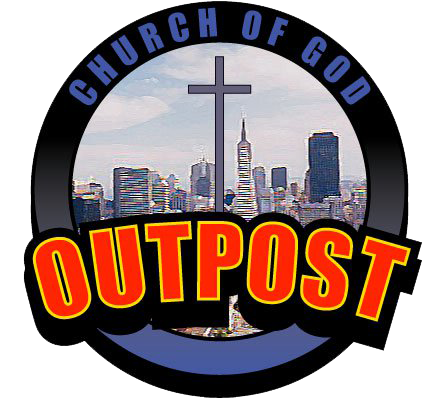 Purpose
SF Mission Outpost is an inner-city ministry that reaches out to the needy (e.g. Provide food, serve in rescue missions, run children's and youth programs an assist inner-city poor). TLC usually sends a team annually to help with these services, especially to run a carnival for the children, do light construction, and provide services to the poor in the area.