Eastern Europe
Connie Fortunato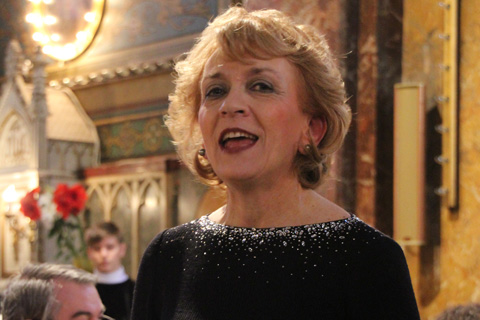 Ministry Focus: Music Camp International develops children, trains teachers, and strengthens the global community through music. In post communist societies that are highly stratified and emphasize competition where one child's talent is celebrated, and the rest are pushed aside, Music Camp International develops all children by helping them discover their own inner giftedness. Each child's talent and ability to learn is celebrated and developed in a positive, dynamic, and caring environment. Children are given dignity, hope, and self-confidence through the gift of music. The impact remains with them for their lifetime.
Facts About the Region: Both Ukraine and Romania have lived for generations under communism-- a "way of being" that stratifies a society where one gets ahead by putting down another. Children who learn in unique ways are not given opportunity to develop their talent. Children from poor families, with special needs, or orphans are cast aside to give preference to the elite, the "talented" the wealthy, and the prestigious. Thousands grow up with no hope, no dignity, and no self-confidence. Music Camp International is changing that by demonstrating God's love and dignity for each child. and by building bridges between all strata of society--the rich and the poor, the bind and those that can see, those who are designated as "talented" and those who are not. Children work together in choir and instrument ensembles and learn to appreciate the talents of each other. The results have been astounding – children have been transformed by the thousands, teachers have discovered a new way of teaching, and entire communities have learned a new way of appreciating their children through music that transforms lives.
Website: www.MusicCampInternational.org
PRAYER REQUESTS
Favor with government officials. The political situation in Romania is unstable and Ukraine is at war. Government officials are constantly changing. We want to preserve the relationships we have built over the past years, but also will need to build new relationships as we continue to make an impact on each country.
Opportunities to impact the national agenda. Our work with special needs children is documenting the fact that these children are talented and can live productive and meaningful lives. a new awareness of their talent. Historically there has been a low regard for these children. They "fall through the cracks" with no dignity, no hope, and no change! We are trying to change that! While we have enjoyed great success, there remains a need to speak to the national agenda and advocate for these children.
We plan to add a new division to Music Camp International in the Fall of 2015—a daily after school music program for the Roma children that live "in the dump" outside the city limits of Cluj, Romania. We need facilities, furniture, equipment, instruments, staff, and funding.
We need to develop a strong national infrastructure in each country. This includes qualified teachers, operational staff, and a national board of directors.
Please pray that God will guide as we explore the possibility of expanding into two new countries.
Please pray that God will help us develop renewable funding resources with corporations and foundations. We want to collaborate with American companies who do business here, providing PR opportunities at our concerts and having them invest in the needy children of their own local communities.