Mexico
George and Stacey Palau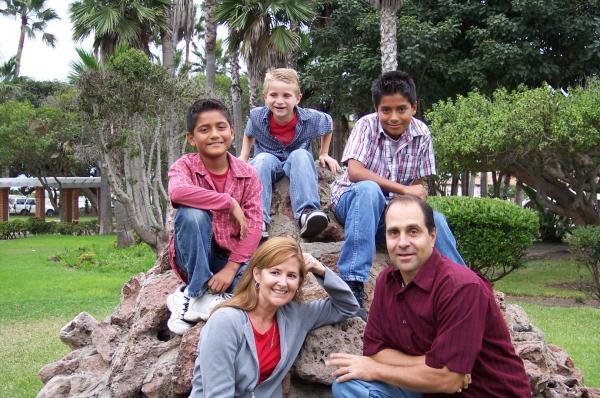 Ministry Focus: We work with the orphaned, abused or neglected children in the Tijuana area, which are reported to be in the thousands. We currently have 31 children, two other full-time staff and various other part-time staff at our orphanage.
Facts about the Region: Mexico's populations is 89% nominal Catholic, 6% Protestant, and 1% other religions.
Birthdays: George 01/25, Stacey 06/16 Anniversary: 07/07
Children at Home: Georgie, Eric, and Marcus
Personal Website: gspalaublog.blogspot.com
Youth Unlimited Gospel Outreach Websites: www.Yugo.org and www.gchmexico.org
Prayer Requests:
Wisdom, endurance and holiness as we continue to carry out and impart the vision God has given us for "Grace Children's Home" (GCH).
God's provision of finances and workers for the needs of the homes, children and growth of GCH.
Our family to grow deeper in our walk with the Lord.
Finish construction on the education center building and begin working on the baby-senior project.