South Africa
Lisa Poll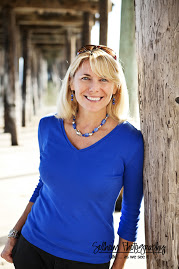 Ministry Focus: PLAY – Purpose Leadership Adventure for Youth – is an outdoor adventure camp that brings children together to promote unity and respect. Purpose: They need to know there is a God who loves them, who has a plan for their lives, and who loves them all equally as brothers and sisters in Christ. Without this crucial source of strength, they won't have the courage to put into use what they have learned at PLAY.
Leadership: The camp will teach Leadership skills to give the children the confidence to know they CAN affect change in their community and give them the tools to say NO to crime, sex, AIDS, rape, and racism. Children will participate in activities that foster cooperation, dependence, trust, respect and that challenge them to step out.
Adventure: Children who only know the tin shacks of the townships or the electrified compounds of the city will get out to the country to see the beauty of South Africa — opening their eyes to a whole new world of possibilities. Adventure activities include hiking, camping, kloofing, rock climbing, ziplines and rope challenge courses. Youth: the children are the hope of South Africa. We have to reach the next generation to make lasting change. The camp will be for Youth aged 10-12, when children are old enough to discuss sensitive topics but before risk-filled behavior begins.
PLAY camp will be free for all children to attend. Schools will nominate students based on their potential to be leaders, those who will speak up for change in their community.
Facts About the Region: South Africa has the highest number of AIDS cases in the world. More than half of the total population lives far below the poverty level. Protestant, Catholic and indigenous religions are dominant, but active church attendance is 12 to 15% of the population.
Email: Lisa.PlayOrg@gmail.com
Contact: makuwalisa.blogspot.com