Staff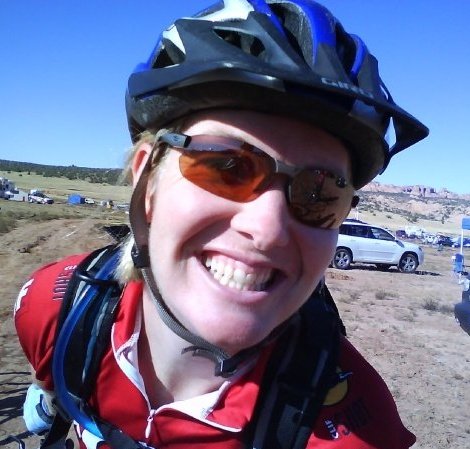 Jessica Bristol
Pastor to Junior High Students
831‑465‑3387 jessica@tlc.org
Jessica Bristol started working at Twin Lakes Church as the Pastor to Jr High students in October 2009. In June of 2010 Jessica was licensed as a pastor. Prior to coming to Twin Lakes, Jessica taught Bible, history, Spanish, and math at Baymonte Christian Middle School for seven years. During this time, Jessica realized that her real passion lay in developing relationships with students, so she began to think about making the switch into student ministries. With summers free, Jessica worked in a variety of Mount Hermon's camping ministries as a counselor, program director, activities director and wilderness/white water-rafting guide. All of these experiences furthered her desire to move out of the classroom and into more of a relational student ministry setting. In June 2008, Jessica quit teaching, feeling that God was calling her step out in faith toward a yet unknown future. She traveled to New Zealand for three months, to work at a camp and look into starting a discipleship school. But, in January 2009, Jessica found herself back in Santa Cruz, finishing up a graduate degree and substitute teaching. In June 2009, Jessica graduated from Western Theological Seminary with a Master's of Divinity Degree. Jessica is excited to be a part of Twin Lakes Church. She loves the energy and enthusiasm of junior high students and how they are so capable of rising to the occasion when given a challenge. Jessica loves being outdoors and active, races in triathlons, is always up for an adventure, and enjoys traveling to new places and experiencing different cultures.
"But I trust in your unfailing love; my heart rejoices in your salvation. I will sing to the Lord, for he has been good to me."Psalm 13:5-6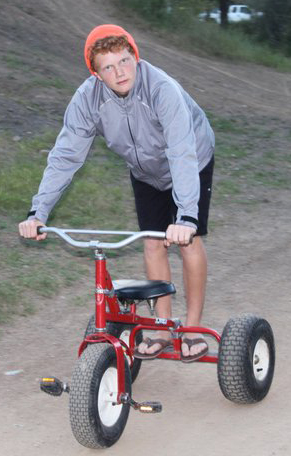 David Goss
Junior High Ministry Associate
David is amazing! He started helping out at Wildside by leading worship when he was only a freshman in high school. Over the last few years, David has grown in his musical ability as well as becoming more of a worship leader. He helps to organize the band, chooses the set list and gets the sound equipment ready. David is also involved and helps to lead worship for The Green House High School Group at Twin Lakes. He enjoys long bike rides or walks along the coast to enjoy the ocean and beaches. Another favorite of his is skiing.

His favorite Bible passage is Matthew 6:25-34 because it talks about how important it is to have trust in God instead of worrying or being overwhelmed by our lives' circumstances.
"Therefore I tell you, do not worry about your life, what you will eat or drink; or about your body, what you will wear. Is not life more than food, and the body more than clothes? Look at the birds of the air; they do not sow or reap or store away in barns, and yet your heavenly Father feeds them. Are you not much more valuable than they? Can any one of you by worrying add a single hour to your life? And why do you worry about clothes? See how the flowers of the field grow. They do not labor or spin. Yet I tell you that not even Solomon in all his splendor was dressed like one of these. 30 If that is how God clothes the grass of the field, which is here today and tomorrow is thrown into the fire, will he not much more clothe you—you of little faith? So do not worry, saying, 'What shall we eat?' or 'What shall we drink?' or 'What shall we wear?' For the pagans run after all these things, and your heavenly Father knows that you need them. But seek first his kingdom and his righteousness, and all these things will be given to you as well. Therefore do not worry about tomorrow, for tomorrow will worry about itself. Each day has enough trouble of its own.











Kaely Costanza

Junior High Administrative Assistant
831‑465‑3384 Kaely@tlc.org
Kaely joined the Twin Lakes Junior High Staff during the fall of 2014. She keeps the junior high ministry running by making phone calls, creating calendars, sending out calendars, getting supplies for Wildside, making reservations for our Friday night activities. Kaely is great at what she does and we couldn't do junior high ministry with out her. Kaely is 22, and is about to graduate from Cabrillo College with her degree in Early Childhood Education. Kaely enjoys beach volleyball, hiking, snowboarding, riding dirt bikes, adventures with her family and friends, and anything outdoors.
"When I said, 'My foot is slipping,' your unfailing love, Lord, supported me. When anxiety was great within me, your consolation brought me joy." Psalms 94:18-19