Kingsmen Car Club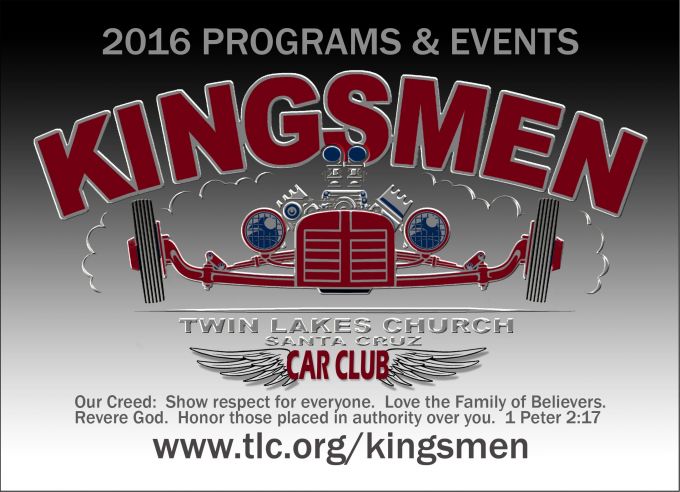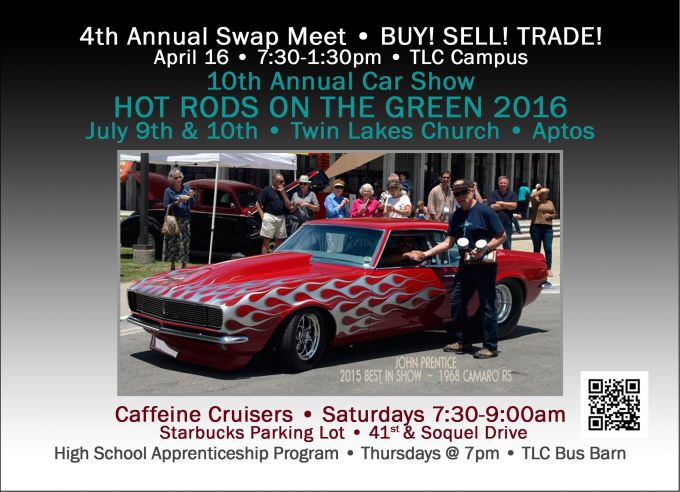 Who are we? Guys and gals who love God and have a passion for cars!
What's our Mission? To enjoy and share the transforming gifts and talents God gives us; both in our garages, and through His grace and mercy we experience daily.
Join the Kingsmen
Download Membership Application
9th Annual Hot Rods on the Green Car Show
Our 9th Annual Hot Rods on the Green on June 27th and 28th was a great success.. We had the coolest customs, sedans, rat rods, motorcycles, muscle cars, tractors, trucks, VWs and works-in-progress from around the state + music, food, entertainment, a raffle, kids games and more. Don't miss next year's show, July 9 & 10, 2016. Bookmark this page and periodically check-in early next year for more info.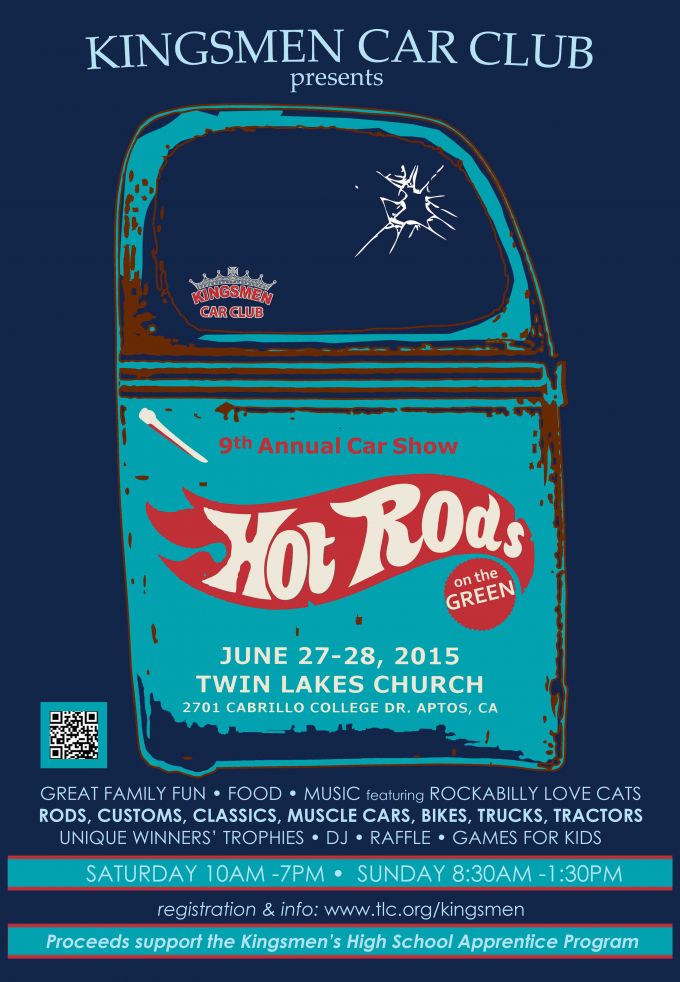 4th Annual Springtime Rod & Custom Swap Meet
Our 2016 SPRINGTIME ROD & CUSTOM SWAP MEET HAS BEEN CONFIRMED FOR SATURDAY, APRIL 16th. PERIODICALLY, CHECK THIS SITE FOR MORE INFO AND REGISTRATION FORMS.
ALL PROCEEDS GO TO OUR HIGH SCHOOL APPRENTICESHIP PROGRAM.
Year-round Events
High School Apprenticeship Program
High Schoolers! Check it out! The group meets Thursdays at 7:00PM in the TLC Bus Barn. More info at High School Apprenticeship Program
Caffeine Cruisers
Check out all the cool and classic cars and motorcycles, or bring your own to this informal weekly gathering held Saturday, 7:30-9am, year-round (weather permitting).
Starbucks parking lot at 41st Ave and Soquel Dr.
4th of July Parade
It may be "The Shortest Parade in the World!" but it certainly isn't short on enthusiasm and fun! July 4th in Aptos, CA!
Tours and Picnic Cruises
WE HAVE A CLUB TOUR OF CANEPA'S CAR MUSEUM COMING UP SOON! CHECK BACK REGULARLY FOR MORE INFO AS IT BECOMES AVAILABLE.
Community Service Projects
Mom's Angels: Provides car repair for single moms and widows. Contact Robin@tlc.org or 831-465-3344.
Serve the Bay: 1-day community service projects scheduled in the Fall each year.