Hot Rods on the Green
9th Annual Hot Rods on the Green Car Show
Saturday and Sunday, June 27-28, 2015
Our 9th Annual Hot Rods on the Green on June 27th and 28th was a great success.. We had the coolest customs, sedans, rat rods, motorcycles, muscle cars, tractors, trucks, VWs and works-in-progress from around the state + music, food, entertainment, a raffle, kids games and more. Don't miss next year's show, July 9 & 10, 2016. Bookmark this page and periodically check-in early next year for more info.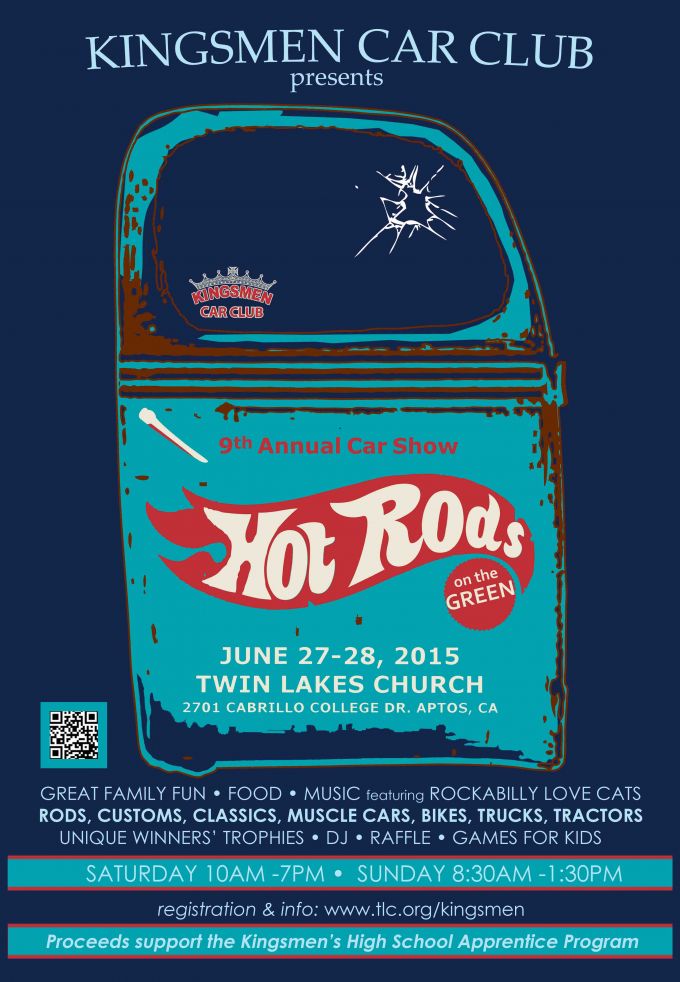 Download 2015 Car Show Registration Form
For more info, send an email to "info@kingsmencarclub.org".