Blood Drive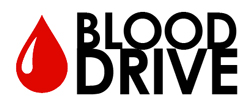 Every Blood Donation has the potential to save up to 3 lives.
Donating blood is giving the gift of life. Responsible for over half of the nation's blood supply, the American Red Cross collects blood from approximately 4.5 million donors, which provides more than 6 million units of blood annually for those in need nationwide. The American Red Cross provides numerous ways for volunteers to donate blood. Last year in Santa Cruz County we held 86 blood drives and collected 3,751 units of blood!
Next TLC Blood Drive: July 5, 2013
Location: Twin Lakes Church, Monschke Hall (700 Building)
Donors with type O blood are especially needed. Please Give.
All presenting donors will receive a coupon for six pieces of chocolate covered fruit from Edible Arrangements.
If you have questions regarding your eligibility to donate blood, please call 866-236-3276.
Additional Information
Double Red Cell Donors: You may already know about the ongoing need for blood and the importance of your donation through the American Red Cross. Whole blood donations contain red blood cells, platelets, plasma and white blood cells. Red blood cells are the most frequently used blood component and are needed by almost every type of patient requiring transfusion. If you meet certain criteria, double red cell donation allows you to safely donate two units of red cells during one appointment as an automated donation process. It is as safe as whole blood donation and proven to be efficient and comfortable. During a double red cell donation, blood is drawn from one arm and channeled through a sterile, single-use collection set to an automated machine. The machine separates and collects two units of red cells and then safely returns the remaining blood components, along with some saline, back to you through the same arm. Since a smaller needle is used in the double red cell collection process, you may find double red cell donation more comfortable than whole blood donation. The automated system is specifically designed to assure that you do not give too much blood. Given that all of your platelets and plasma are returned to your body and you receive some saline in the process, you don't lose the liquid portion of your blood and may feel more hydrated after your donation. Female requirements: hematocrit count greater than or equal to 40%, weight greater than or equal to 175, height greater than or equal to 5′5″. Male requirements: hematocrit count greater than or equal to 40%, Weight greater than or equal to 150, Height greater than or equal to 5′5″. If you are interested in this, please let the Red Cross staff know at the time of your blood draw.
Before Donating Blood: Start early to add iron-rich good to your daily diet. Eat a healthy, low-fat meal within two hours of your donation and drink plenty of water or juice. Avoid caffeine. Wear clothing with sleeves that can be raised above your elbow. Bring a picture ID or an American Red Cross blood donor card with you.
At the Blood Drive: Expect to spend about 30–40 minutes for the donation. The entire process including registration, mini-physical, health history, donation, and refreshments usually takes between 70–90 minutes. After your donation, you should keep your bandage on and dry for the next 5 hours.
After the Blood Drive: Plan your day to avoid heavy lifting or vigorous exercise for approximately five hours after your donation. Rehydrate by drinking plenty of fluids (juice or water). Your body will replace the red blood cells in a few weeks.