Bridge of Hope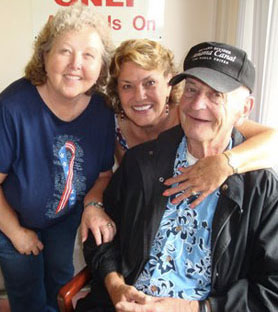 Weekly services, programs & outreach in many local nursing homes:
CAPITOLA MANOR

: Second Sunday of the month,

10:30 am. 1098 38th Avenue, Capitola

HEARTS & HANDS: Every Wed., 1:30 pm. 2990 Soquel Ave, Santa Cruz
GOLDEN AGE CONVALESCENT HOSPITAL: Third Monday of the month, 3pm. . 523 Burlingame Ave, Capitola
WATSONVILLE POST ACUTE CENTER: Watsonville:

Every Tues., 3pm. 525 Auto Center Drive, Watsonville

KINDRED SANTA CRUZ: First and third Thursdays of the month, 2 pm. 1115 Capitola Rd., Santa Cruz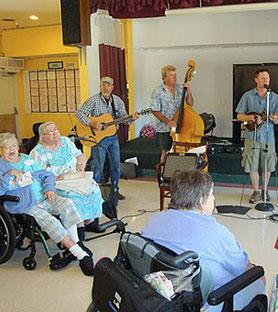 How can you help?
We're looking for caring people to come and volunteer their time in local nursing homes, showing love to the residents of these facilities. We strive to bring hope through:
Group worship services with music, message, and prayer, and one-on-one visitation at every site
Memorial Services at Hearts and Hands, birthday and holiday parties at Golden Age and Hearts and Hands
Pen Pal letter writing at Hearts and Hands
Pet therapy at all sites
Distribution of clothing and other needed items (e.g. toiletries) at all sites.
We are in need of toiletry items for men and women-Body wash, cologne, lotion, shampoo, conditioner, deodorant, etc.
To begin serving, please contact Mary Masters at mary@cruzio.com or call 831-464-2362.
Go to www.bridgeofhopefoundation.org or https://www.facebook.com/bridgeofhopefoundation for more info.

Bridge of Hope Wish List - Men's toiletry items and men's birthday gifts, birthday gift bags, large-print Bibles, DVDs (inspirational, "classic" TV shows, comedy, etc.).

Here is a list of other items they continually need. If you are able to donate, please contact Mary at mary@cruzio.com. Thanks!

Toiletry Items for men & women, Snacks/Treats, Men's Aftershave, Scented shampoo, Inspirational CDs, DVDs, Change purses, Lotion, Batteries (AA, AAA, C), Wallets, Powder, Puzzles/Puzzle Books, Socks, Cream, Sugar-Free Candy/Cookies, Slippers, Shower gel/Body Wash, New Combs/Brushes, Large-Print Bibles, Clothes (new), Radios, CD players, Large-Print Books, Cologne, Stamps, Jewelry, Deodorant, Blank Cards, Blush,Toothpaste, Mouth Wash, Eye shadow,Purses Nail Polish/Nail Polish Remover, Lipstick, Hair Barrettes, Clips, etc. Backpacks, fanny packs, Foundation Make-Up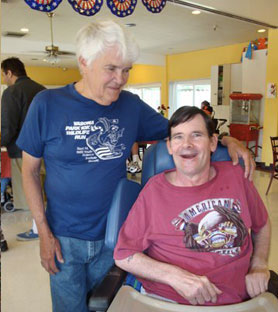 Providing assistance throughout the county
We always need volunteers to assist with nursing home residents that attend TLC on Sundays, and volunteers to assist on outings (movies, dinner, recreational outings for residents).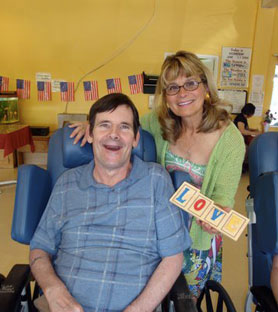 Want to help but don't have time?
Also needed are people to provide birthday gifts and financial support to help us in purchasing ongoing items needed to carry out our ministry.
Find out more at the Bridge of Hope website, or https://www.facebook.com/bridgeofhopefoundation
If you would like to serve, please contact Mary Masters at 831-464-2362 or mary@cruzio.com