Project Homeless Connect
Tuesday, May 12th, 2015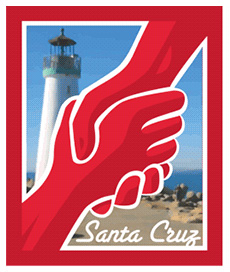 It is estimated that Santa Cruz County is home to at least 4,624 homeless individuals. Many of these individuals are homeless for the first time. They are unfamiliar with the services this community has to offer and they are ashamed of their need.
Project Homeless Connect changes the way homeless services are delivered in Santa Cruz County and helps address new needs in the community. It is a one day community-wide event that provides housing, support, and quality of life resources to homeless individuals in the community. The project is centered on the consumer, immediately providing them with the services they require and welcoming them back into the community.
Project Homeless Connect creates a community of care that helps homeless individuals move off the streets and into housing. The one-day event creates an active and engaged volunteer base that consists of local businesses, nonprofits, and individual community members all working together to help end homelessness. It provides a new forum for local service providers to collaborate, share their best practices and become more effective in their delivery of services. It allows our community to come together and make lasting differences in the lives of local homeless individuals.
The project is not a resource fair; it is not about signing up on long waiting lists or creating false expectations. It is about delivering services and providing results. It creates one place for individuals to access the resources the community has to offer, rather than forcing people to travel to multiple agencies and face multiple bureaucratic barriers. In one day, clients can accomplish what would normally take months.
Now is the time to be grateful for what we have, and to make a difference in the lives of those who do not share those comforts. Each of us can make a difference in our community. Each of us can lend a helping hand. Twin Lakes Church will partner with other churches and community organizations for this event.
When: Tuesday, May 12th, 2015
Where: Kaiser Arena
For more information, contact Robin at robin@tlc.org
How to Get Involved
Donate
PHC are in need of the following items. If you want to donate any of those listed below, please contact PHC to find out where to drop them off.
Reading Glasses
Socks
Travel-Size Toothpaste
Toothbrushes
Travel-Size Floss
Chapstick
Volunteer
There are many tasks on the day of the event, in two shifts: 9:00am–1:30pm and 12:30pm–5:00pm
Check-In: Homeless adults who come to homeless connect events need a wide-range of information services and appointments. In order to help them access PHC services, every client begins with a check-in. Volunteers will help explain services, obtain signed authorizations for sharing information and take the client through a structured set of questions. This brief survey of needs and information identifies the service areas that will best assist the individual on that day.
Check-Out: The Check-Out area is the final stop at PHC. Check-Out volunteers work one-on-one with the clients as they leave to ensure they have received all of the services they need. Additionally, volunteers will solicit honest feedback from clients about the event. Bilingual is helpful but not required.
Client Escort/Advocate: Client support team members are the first contact clients will have in the service area. This role is crucial to helping clients and making them feel welcome. Team Members will escort clients to each service site, helping them navigate the service areas. Some volunteers will be stationed at one of the service areas helping within a specific area, some will stand in the service area helping those who have questions, and others will walk side-by-side with clients helping them to get the most out of the event.
General Volunteers: This is the most important and valuable way to serve, since general volunteers may be asked to help fill a variety of needs that come up throughout the day. Flexibility, patience, and a smile are all that is required.
Runners: Runners will probably carry many things during the course of the day, including carrying water to and from the foot washing station to the back of the facility.
Volunteer as a Specialist: If you have a specialized skill-set and would like to offer your services, please contact Robin as soon as possible. Examples include (but are not limited to): medical profession, cosmetology, dental profession, employment development.
Watch the Video