SERVE THE BAY 2015!
Saturday, October 24, 2015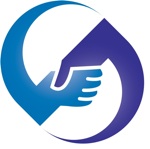 Serve the Bay (formerly "ShareFest") is an important annual event which brings churches and other local organizations together to perform community service projects throughout Santa Cruz County. In short, we simply want to be positive contributors to the the community and "love our neighbors as ourselves." The resulting positive impact for the sake of Christ is priceless! This year we are combining efforts with "Make a Difference Day" and the city of Santa Cruz
Visit the Serve the Bay website to learn more about why we're doing this and who we're partnering with. You can also go to www.scvolunteercenter@org/make-a-difference-day-2015 to view the various projects and sign up!
Sign-ups for 2015 projects are open now! Go to the website listed above to sign up. We will have tables in the lobby or outside the first three weekends in October. Come by to talk with Paul or Robin for more information and to pick up an instruction sheet as to how to sign up. You may also contact Robin Spurlock at robin@tlc.org as well to get more information.
Projects for 2015
Project Pajamas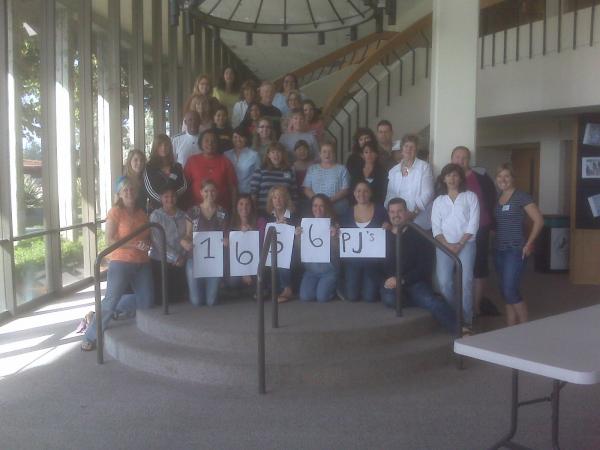 Team Size: Unlimited
Project begins at 9:00 AM in the TLC church lobby and will conclude around 11 AM. There are over 600 homeless children in Santa Cruz county. Many live in shelters, foster care, or transitional housing. We will be collecting new pajamas, packaging them and distributing them.
Not able to work a project on Saturday, October 24th, but want to be a part of Serve the Bay? Then consider purchasing new pajamas for Project Pajamas for kids 18 months to 18 years old. Drop them off in the barrels in the TLC lobby before Oct. 24th. Or make a monetary donation for others to purchase the pajamas for these kids. Checks can be made out to TLC and give to Robin Spurlock in the church office. Please indicate in the memo line it is for Project Pajamas.
ADOPT a SHELTER: Small groups can "adopt a shelter" and purchase all the pajamas needed for a specific shelter. Deliver them as a group. We have specific lists and numbers. Contact Robin at robin@tlc.org
Contact: Ari at arijustice@yahoo.com
Monterey Bay Academy Horsemanship and Therapeutic Center: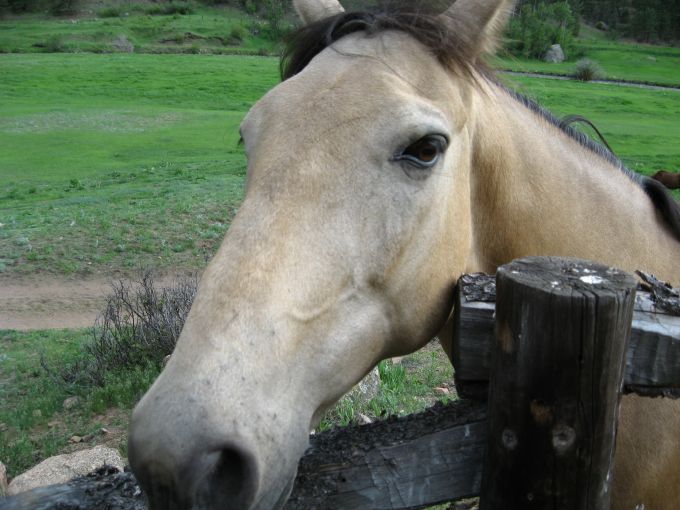 Team Size: Unlimited
Project 9 AM to 3 PM: We are looking for volunteers 14 years and older to help with a variety of jobs that include stall refurbishing, painting, getting the barns ready for winter and building outdoor shelters for the horses.
Contact: Mark at markpursell@yahoo.com
Project Homeless Connect, Watsonville - Nov. 6th: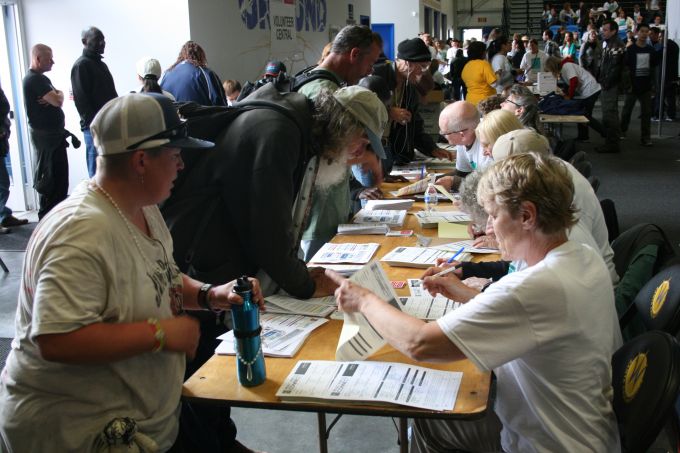 Team Size: Unlimited
Project: On Fri. Nov. 6th, we will have a Homeless Connect event in Watsonville like the one we have in the spring in downtown Santa Cruz. We will need volunteers to help take the clients around to the various stations for them to get the care that they need.
Time: Either 9 AM to 12:30 PM or 12:00 PM to 4 PM
Contact: www.phc-santacruz.org - go to website and sign up online.
Love Grants for Your Project:
If you or your small group has their
own idea for a service project in our community
such as helping fix or clean up an elderly's house or yard, doing a project at your local school, or anything else that helps meet a physical need of a non-believer in our community, then you can
submit a request for a Love Grant
(usually $100 to $200) to help with the cost of the project.
Submit all requests to Paul Spurlock
at
paul@tlc.org
. First-come, first serve while the money lasts.