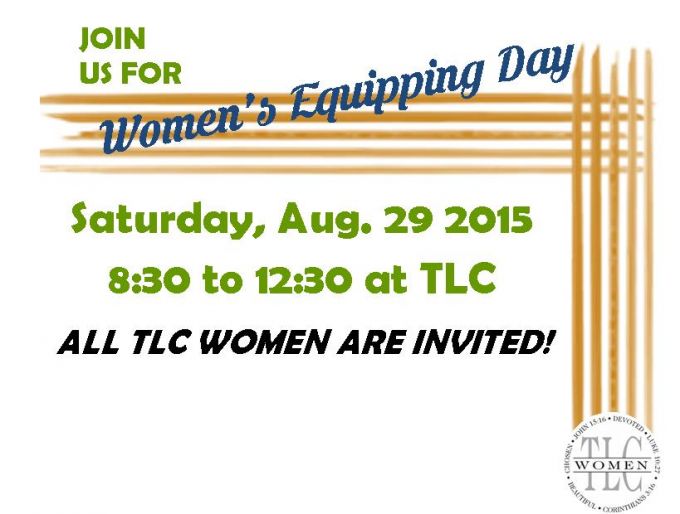 Your day will include Worship and General Sessions including:
NO FRILLS, JUST SKILLS!
Women in Ministry at TLC, Kim Breuninger, TLC Director of Women's Ministry.


When Women Encourage Women-How to, Susan Hurley, Women's Ministry Bible study leader and mentor/coach.


You Can Be a Great Small Group Discussion Leader!, Bonnie Evans, teacher and leader of Women's Ministry Small Groups for over 20 years.


Benevolence, Stephen's Ministry, People's pantry and other Care ministries, Carrie Clark, TLC Care Ministries admin.


TLC Board of Directors-Who, What, and Why should I Care? Valerie Webb, Pastor and TLC Office Manager.


Bible Journaling Art project


Where Do You Fit In? Ministry Skills Assessment, Valerie Webb (during the Break Out session time, this is optional for those not already serving in ministry.)


Ministry Break Out Session (a time for those currently serving in a leadership position to meet with their teams.)

Lunch with online RSVP only!

$10 per person (paid at the door only)


To register click here