Zambia Mission Trip

Twin Lakes Church Women Encouraging Women Worldwide!
Women in Africa suffer much oppression but the Lord is opening opportunities to them as never before. We'll have the opportunity to share our faith and knowledge in the Lord directly with Christian women leaders, elementary aged children, teachers and more!

Our Zambia 2014 trip is scheduled for July 7-July 21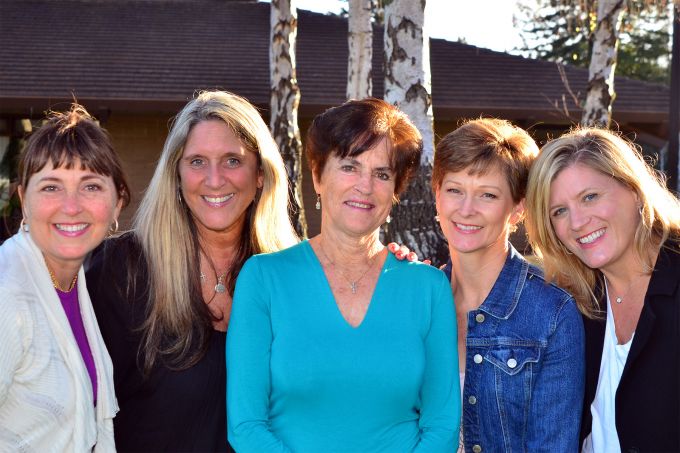 Zambia Project 2014 Team:

Mary Boddy, Rhonda McEntee, Heidi Garwood, Kim Breuninger and Amy Hanley

What is the Zambia Project?
The Zambia Project exists to educate, equip, and encourage women in Lusaka, Zambia for ministry. We accomplish this through a mini-conference hosted and lead by our TLC women's missions team each July. At the conference we teach a variety of topics including Bible study, leadership, identity in Christ, health and nutrition, raising children, and much more. Over the years we've had the opportunity to watch God work in the lives of the women we train and have heard them exclaim, "With the training I've received, I now know I can Follow God anywhere!"
God has worked in our lives too. He's given us the words we've needed when we needed them, even if it was to preach at a Sunday service on the spot! He's gotten us through airport security when others were being stopped for random reasons, and He's led us to pray for situations before we knew why we needed to. He's protected us and guided us at every turn, HE is an awesome God!
How can I support the Zambia Project?

If you would like to help send the team to Zambia click on the link below.

http://tlczambia.mydagsite.com

Please pray for us July 7-21 2014 as we venture to Zambia again. This year we'll be leading our usual women's conference, visiting an orphanage for a day just to love on and play with 2-5 year olds, and we'll be leading a Bible Club party for children.
You can pray for:
Safe travel and good health.
Our loved ones who'll miss us.
Effectiveness of our efforts.
Open hearts of the women.
God's personal presence in every effort.
How can I receive updates on the trip?
Who Can Serve On the Team?
Each year in December and January applications may be submitted for the women's Zambia team. We're looking for women who have a faithful walk with God, the time available: 2 weeks in July and team meetings leading up to the trip, and a heart willing to bend and mold with whatever the Lord brings her way. Good health is a must, the travel is long and hard work! Teaching skills are helpful but not a requirement, but be prepared to be pushed out of your comfort zone!
Meet the Zambia Team 2014
Rhonda McEntee
I have been a teacher for the past 32 years and a member of TLC for the past 22 years. I had always wanted to be part of a Mission's team. So, once my youngest child was in high school I felt I was ready to "get my toes wet" and go out on a Mission's trip. In my wildest dreams I never would have thought God would send me to Africa, but He did! This will be my 4th trip back to Zambia. I absolutely love the people! I love being with the women we minister to, and of course, the children, they are precious. The connections we've made with these dear people are so important. They may not fully understand where we are from or our western culture, but one thing they do understand is that we all love the same great God. The fact that we come back year after year also tells them how much we care about them as well. I feel honored and blessed to be able to be part of this ministry.
Kim Breuninger
I have served as Director of Women's Ministry at Twin Lakes Church for over 22 years, and never did I think the Lord would take me to Africa, 8 times! In fact, when I accepted the Lord at age 19 I said, "Okay God, but I will never be one of those freaky missionaries who goes to Africa!" (Never say "Never!") My time in Zambia has given me some of the most exciting experiences of my life. God's creation seems so untouched in Africa, even non-christians comment on the 'Noah's Ark' feel. His love is seen everywhere, but mostly in the eyes of His people and the love they share despite abject poverty. The most rewarding aspect for me is the opportunity to build confidence into the women. In a culture where women are the lowest rung of society, the message we bring is like water in the desert. Imagine how you might feel if someone came half way around the world with the sole purpose of putting an arm around you and whisper, "God sent me to say, 'He loves you'. He loves you and I love you. You are my sister in Christ and we want to empower you to live a life that reflects His great love. You are not alone." This has never been 'work' to me, this is my mission from God.
Amy Hanley
Amy is a wife, mother to three adult children, stepmother to two,grandmother to a beautiful toddler. She has a degree in English from San Jose State,lived in Aptos for 34 years and attended Twin Lakes for 18 years. Amy is an avid reader,loves to travel, enjoys walking her goldendoodle pup at the beach, and is a reluctant, yet determined, jogger. She has a special passion for the women and children of Africa and this will be her fourth trip to southern Africa.
Read our trip blogs: