Zambia Blog 2012 - Day 2
20 Days, So Many Inspiring Moments-Day 2
God is sovereign...by Kim Breuninger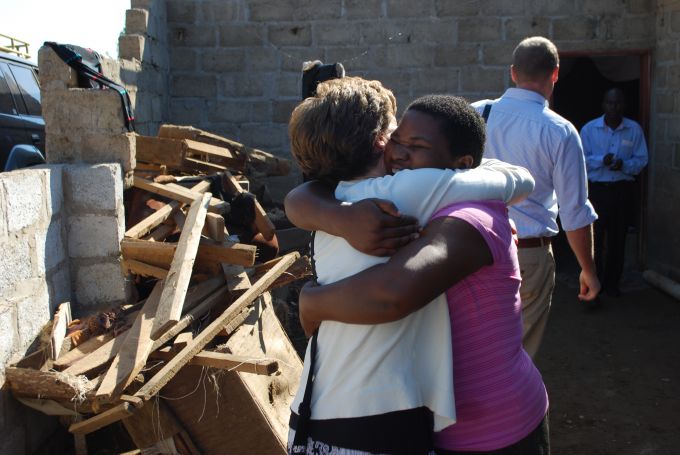 We landed in Zambia on a Saturday. Our first outing was Sunday morning to attend the church of our friend Setilda, where her husband Alfred is the pastor. The small church of about 30 meets in a room adjoining her cinder block home. Setilda and Alfred were outside waiting when we arrived and after a warm greeting guided us into the dimly lit room to wooden benches in the front row, reserved for honored guests.
The worship had already begun. We joined in, dancing and singing, even though the songs were sung in Nyanja. We were excited to visit our friend, her church, and hear what the Lord might say to us this first day of our adventure.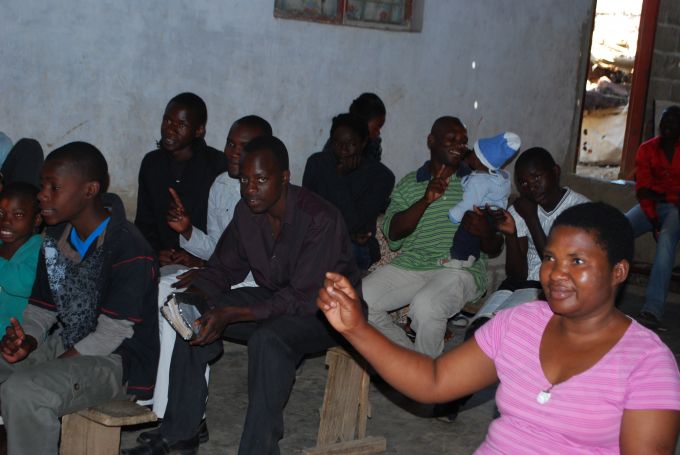 Not quite into the second song, I felt a tap on my shoulder; I was needed in the back of the room to speak with Pastor Alfred and Kelly, the missionary who'd escorted us that morning. Previously, Kelly and I discussed the possibility, and cultural probability, that I would be asked to say a word or two in greeting, which I was prepared to do. As I stepped outside into the sunlight I was sure we were going to confirm that. However the words I heard next quickly drained me of all confidence. Pastor Alfred had just informed Kelly that I (as in, "WHO ME??!!") was going to be giving the message to the church that morning! I did my very best to politely decline the honor, but there was no convincing the good pastor that this honor should pass me by. It is their tradition.
It came to me that Moses did his best to talk God out of the plan He had for him. (Ex. 3-4) Moses came up with excuses like, "Who am I?" And, "What if they don't listen to me?" and, "I don't have the words!" And finally, "Please send someone else to do it!" Like Moses, my mind went immediately to Kelly. I said, "You can do it! You live here, it's what you do!" It didn't work; Kelly was not the honored guest, I was.
Mission trips are planned with projects in mind, tasks the team will accomplish. I'm a big planner and very task oriented. I had planned the trip for my team, a women's conference for pastors' wives, and to be part of a full day of fun for 80 orphans, but God's plan had more in mind. God is teaching me that He doesn't send me to be a worker, He sends me to grow in my faith. My life verse is 1 Peter 3:15 "Always be prepared to give an answer to everyone who asks you to give the reason for the hope that you have." I suppose He felt this was a good time to put that verse into action.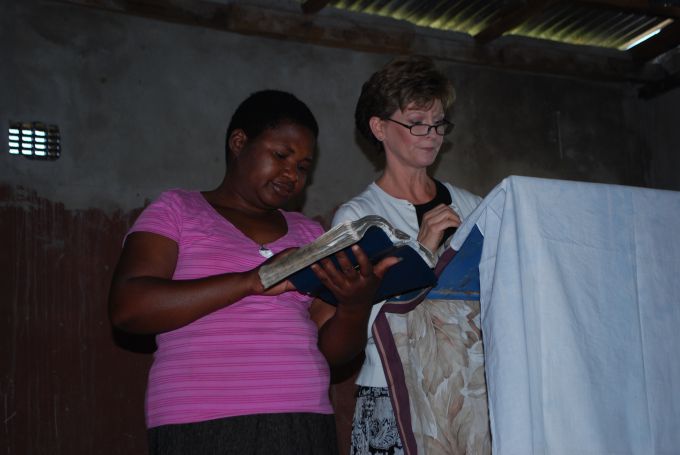 Remembering God's promise to give Moses the words he would need when he needed them, I prayed, stepped up to the podium, and God did the rest. I spoke on God's sovereignty, which had been the topic of our team devotion that morning. As I wrote in my journal that night I reread what I had written before we left to visit Setilda, "He always knows how things will go for you; trust Him, He has it worked out ahead of you."
(MORE TO COME!)
(Kristy teaches "This Little Light of Mine" to the church)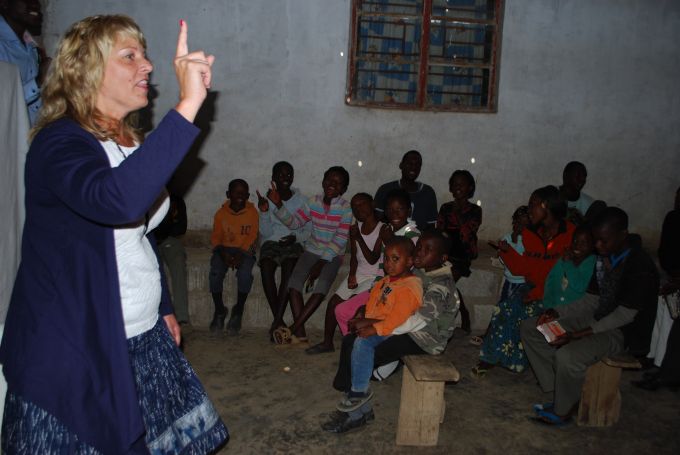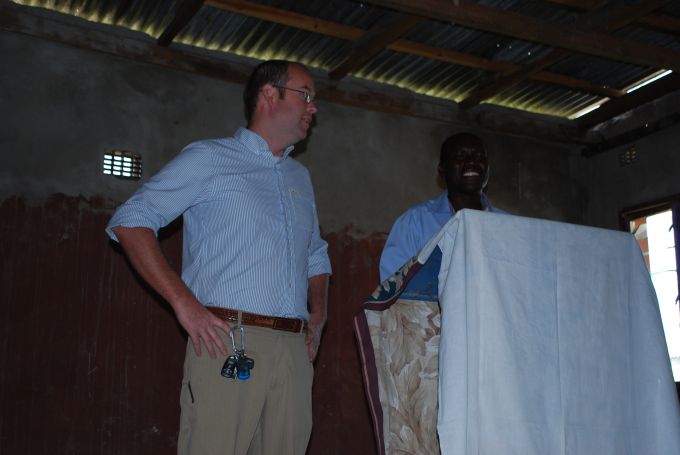 (Kelly DID teach after all!)